1 个已接受解答
https://www.cisco.com/c/en/us/td/docs/security/firepower/660/configuration/guide/fpmc-config-guide-v66/external_alerting_for_intrusion_events.html#ID-2212-000001bf
参考上面的链接中"Configuring Syslog Alerting for Intrusion Events"部分配置即可。(FMC v6.6)
==================↑
1> In the intrusion policy editor's navigation pane, click Advanced Settings.
2> Make sure Syslog Alerting is Enabled, then click Edit.
A message at the bottom of the page identifies the intrusion policy layer that contains the configuration. The Syslog Alerting page is added under Advanced Settings.
3> Enter the IP addresses of the Logging Hosts where you want to send syslog alerts.
If you leave the Logging Hosts field blank, the logging hosts details are taken from Logging in the associated Access Control Policy.
The system builds a separate network map for each leaf domain. In a multidomain deployment, using literal IP addresses to constrain this configuration can have unexpected results. Using override-enabled objects allows descendant domain administrators to tailor Global configurations to their local environments.
4> Choose Facility and Severity levels as described in Facilities and Severities for Intrusion Syslog Alerts.
5> To save changes you made in this policy since the last policy commit, choose Policy Information, then click Commit Changes.
If you leave the policy without committing changes, changes since the last commit are discarded if you edit a different policy.
6> Deploy to devices
==================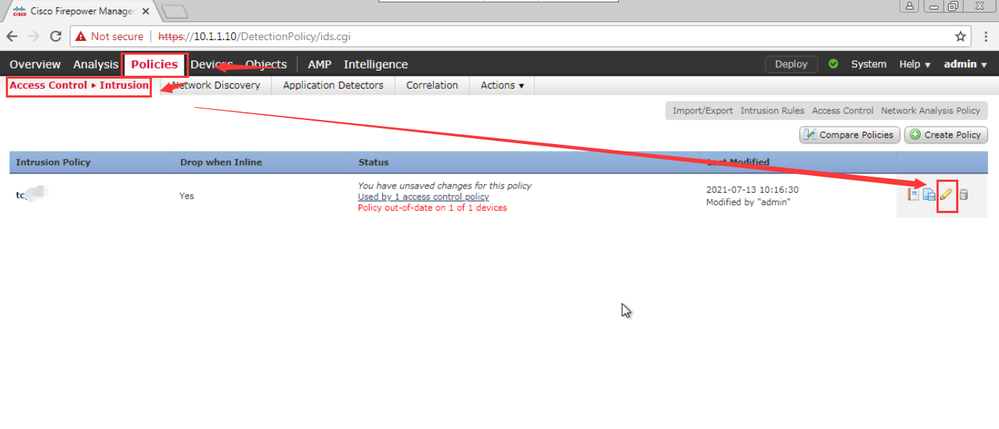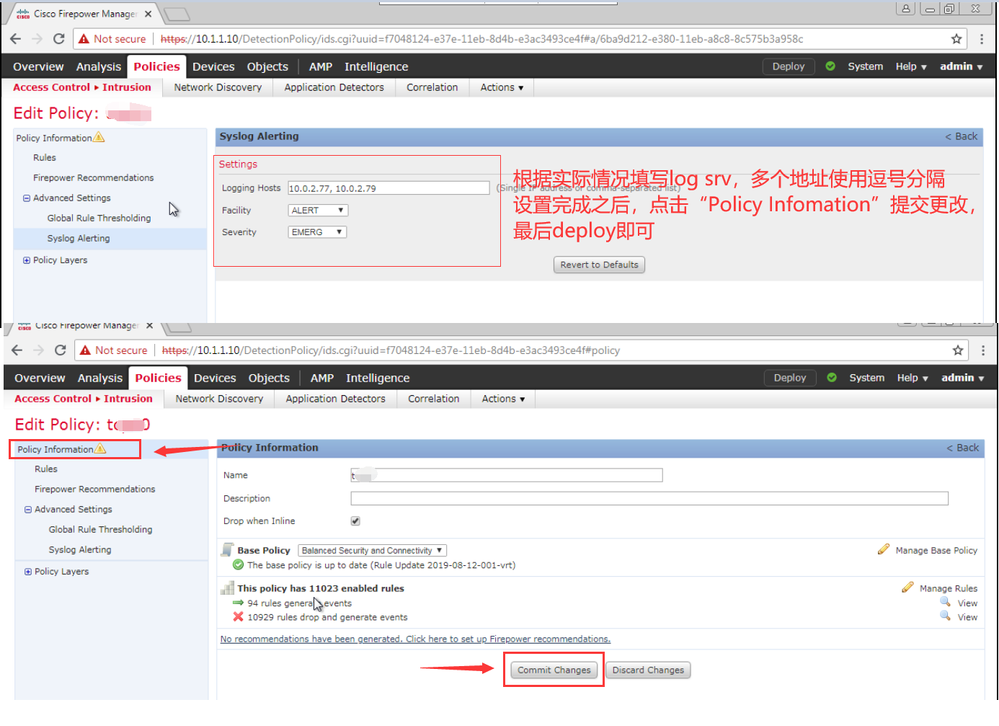 ASA等带Firepower模块的设备参考下面链接使用ASDM进行配置即可:
https://www.cisco.com/c/en/us/support/docs/security/asa-firepower-services/200328-Configure-Logging-in-Firepower-Module-fo.html#anc12