Highlighted
Beginner
Mark as New

Bookmark

Subscribe

Mute

Email to a Friend
How to configure ACI Leaf port to Fabric Interconnect
Hi
I have two fabric interconnect (A and B), port 1-4 on fabric interconnect A and B facing to aggregation N7K ,and port 5 on fabric interconnect A and B facing to UCS. I configured vpc and run well.
In the next stage, I have new ACI environment (red line) and want to configure ACI leaf to Fabric interconnect. Let's say, I want configure port 10-11 on fabric interconnect A and B to ACI Leaf 1 and 2. Then, port 11 on fabric interconnect A and B to UCS.
In the others word, I have two island network in fabric interconnect which are traditional network and ACI network.
Can I do that? is it possible configure leaf to fabric interconnect only using vpc without full migrate using VMM integration?
Best regards,
William
Highlighted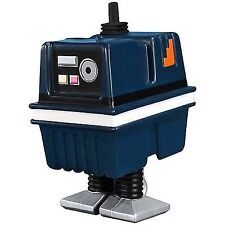 Cisco Employee
Mark as New

Bookmark

Subscribe

Mute

Email to a Friend
Yes, this is possible. It is actually enabled by a UCS feature called "Disjoint L2 Networking". I do this in my own fabric.
There are some design considerations. The main one being that you need specify which FI LAN-pin group any given VLAN should use. It can only use one. You can do this in the LAN Uplinks Manager part of UCSM.
For example, if you want VLAN-100 to use the uplinks to your legacy Nexus 7K, then that same VLAN cannot also be used on the the uplinks to the ACI fabric.
I took a screen shot from my UCSM. You can see I have two pin groups. One goes to eth 1/4 uplink and the other goes to a port channel I set up towards ACI. In your vNIC templates in UCSM, you can call out which pin group should be used.
Hope that helps!