Beginner
Mark as New

Bookmark

Subscribe

Mute

Email to a Friend
ACE 4700 series end-of-live
Cisco Employee
Mark as New

Bookmark

Subscribe

Mute

Email to a Friend
Hi Frederic,
The ACE platform ACE30 and ACE 4710 has been announced EOL and EO-SALE. Cisco is offering citrix netscaler 1000v which can be integrated with Nexus. For more details please go to the link below:
http://www.cisco.com/c/en/us/products/switches/citrix-netscaler-1000v/index.html
But yeah ACE platform has been shut down.
Regards,
Kanwal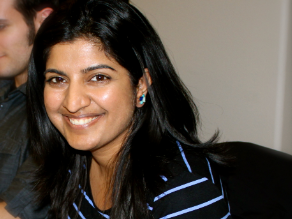 Cisco Employee
Mark as New

Bookmark

Subscribe

Mute

Email to a Friend
Hi Frederic,
Customers are using RISE technology for an order of magnitude CAPEX and OPEX savings.

RISE (Remote Integrated Services Engine) is an innovative, industry-first architecture conceived by the Nexus Services engineering team to seamlessly integrate Nexus switches with appliances offering L2/L3/L4-L7 services. RISE makes the service appliance look like a line card in the Nexus 7K series and N5k/6k(upcoming). This integration allows any appliance to take advantage of the benefits of an in-chassis module such as increased application performance, high application availability, and data center consolidation.

Here are some details on RISE integration with Citrix Netscaler,
RISE Features:

Simplified Out-of-Box experience
Supported on Citrix NetScaler MPX, SDX, VPX, and Nexus 1KV with VPX
Automatic Policy Based Routing - Eliminates need for SNAT or Manual PBR
Direct and Indirect Attach mode integration
Show module for RISE
Attach module for RISE
Auto Attach – Zero touch configuration of RISE
Health Monitoring of appliance
Appliance HA and VPC supported
DCNM support via DevNet
Order of magnitude OPEX savings: reduction in configuration, and ease of deployment
Order of magnitude CAPEX savings: Wiring, Power Rackspace and Cost savings

Resources:

RISE press release on Wall Street Journal : http://online.wsj.com/article/PR-CO-20140408-905573.html
RISE At A Glance white paper: http://www.cisco.com/c/dam/en/us/products/collateral/switches/nexus-7000-series-switches/at-a-glance-c45-731306.pdf
RISE announcement blog: http://blogs.cisco.com/datacenter/rise
RISE Video at Interop: https://www.youtube.com/watch?v=1HQkew4EE2g
Cisco RISE page: www.cisco.com/go/rise
Gartner blog on RISE: "Cisco and Citrix RISE to the Occasion": http://blogs.gartner.com/andrew-lerner/2014/03/31/cisco-and-citrix-rise-to-the-adc-occasion/
Feel Free to contact us on rise-info@cisco.com
Thanks
Avni