Beginner
Mark as New

Bookmark

Subscribe

Mute

Email to a Friend
WAAS Hard Drive Replacement
So, I have a WAE-512 with a system error led that will not clear, and is being replaced by TAC. The engineer also mentioned that he would send a new hard drive since the counters are right at the end of recommended life. Is this something that anyone else has seen or currently monitors?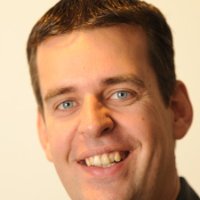 Contributor
Mark as New

Bookmark

Subscribe

Mute

Email to a Friend
What counters did they monitor to say the drive is at it's recommended life?
We have a 100+ WAE network and I'm interested in the counters, for monitoring/management purposes.

Regards,
Erik
Beginner
Mark as New

Bookmark

Subscribe

Mute

Email to a Friend
This the information that tac looked at in the show tech:
Vendor Specific SMART Attributes with Thresholds:
ID# ATTRIBUTE_NAME

          

VALUE WORST THRESH TYPE

      

UPDATED

  

WHEN_FAILED

  

RAW_VALUE
  

1 Raw_Read_Error_Rate

     

100

   

100

   

016

    

Pre-fail

  

Always

       

-

       
  

2 Throughput_Performance

  

161

   

161

   

050

    

Pre-fail

  

Offline

      

-

       
  

3 Spin_Up_Time

            

120

   

120

   

024

    

Pre-fail

  

Always

       

-

       
  

4 Start_Stop_Count

        

100

   

100

   

000

    

Old_age

   

Always

       

-

        

29
  

5 Reallocated_Sector_Ct

   

100

   

100

   

005

    

Pre-fail

  

Always

       

-

       
  

7 Seek_Error_Rate

         

100

   

100

   

067

    

Pre-fail

  

Always

       

-

       
  

8 Seek_Time_Performance

   

132

   

132

   

020

    

Pre-fail

  

Offline

      

-

       
  

9 Power_On_Hours

          

099

   

099

   

000

    

Old_age

   

Always

       

-

        

13510
 10 Spin_Retry_Count

        

100

   

100

   

060

    

Pre-fail

  

Always

       

-

       
 

12 Power_Cycle_Count

       

100

   

100

   

000

    

Old_age

   

Always

       

-

        

29
192 Power-Off_Retract_Count 100

   

100

   

000

    

Old_age

   

Always

       

-

        

54
193 Load_Cycle_Count

        

100

   

100

   

000

    

Old_age

   

Always

       

-

        

54
194 Temperature_Celsius

     

187

   

187

   

000

    

Old_age

   

Always

       

-

        

32 (Lifetime Min/Max 21/39)
196 Reallocated_Event_Count 100 

  

100

   

000

    

Old_age

   

Always

       

-

        

0
197 Current_Pending_Sector

  

100

   

100

   

000

    

Old_age

   

Always

       

-

        

0
198 Offline_Uncorrectable

   

100

   

100

   

000

    

Old_age

   

Offline

      

-

        

0
199 UDMA_CRC_Error_Count

    

200

   

253

   

000

  

  

Old_age

   

Always

       

-

        

0