Highlighted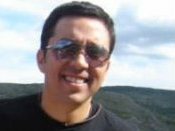 Collaborator
Mark as New

Bookmark

Subscribe

Mute

Email to a Friend
Portal Feedback - 2/23/11
Thunderbolt: where the infrastructure is stable I love this thing, but in places where computers and phones come and go daily, the fact that there does not appear to be a graceful way to clear out "missing devices" is a problem. There ought to be a mechanism to set things to be removed that are missing for a set period of time.
John Eddy
Highlighted
Cisco Employee
Mark as New

Bookmark

Subscribe

Mute

Email to a Friend
Re: Portal Feedback - 2/23/11
Hi John, thanks for the feedback. We don't currently have a way that devices get automatically removed from a topology view, however removing several devices from the view at once is pretty simple.
1) Multi select the devices that have gone missing - you can use a rectangle select or individually select the missing devices
2) right click on one of the devices and pick "edit device"
3) from the dialog pick" perform action"
4) select "delete device"
5) confirm the action
the selected devices will be removed from the view.
Here is a brief (<1min) Webex recording on how to do it. https://cisco.webex.com/ciscosales/ldr.php?AT=pb&SP=MC&rID=50461362&rKey=6b3477c3fbe51f80
I realize that this is not completely automated and might get tedious if there are a lot of devices missing but it is pretty quick for a few devices.
RJ