Highlighted
Mark as New

Bookmark

Subscribe

Mute

Email to a Friend
I am struggling to configure more than the 1st two ports of the SPA8000 to communicate with CME.
I believe it is related to the NAT config, the 1st two ports have the option to turn nat on, but on 3-7 this is ON and cannot be turned off.
strangly I can configure port 1 or 2 with nat on and get it to register!
i dont really understand this, can anyone help ?
I have tried the 3 versions of code available on cco, they all resort in the same failure.
regards, Will
Highlighted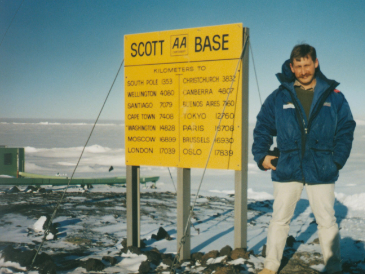 Rising star
Mark as New

Bookmark

Subscribe

Mute

Email to a Friend
Re: issue with spa8000 & cme
Highlighted
Mark as New

Bookmark

Subscribe

Mute

Email to a Friend
Many thanks Dave,
I have reconfigured the cme so that the dn's are all in the same voice register pool,
below is an abriviated sh ccsip mess (the 1st two ports register fine)
*Oct 21 16:28:48.742: //-1/xxxxxxxxxxxx/SIP/Msg/ccsipDisplayMsg:
Received:
REGISTER sip:192.168.254.250 SIP/2.0
Via: SIP/2.0/UDP 192.168.254.2:5060;branch=z9hG4bK-927a0e22
From: 501 <501>;tag=e9fe431c51286d29o1
To: 501 <501>
Call-ID: ab80b921-57f2655f@192.168.0.3
CSeq: 30266 REGISTER
Max-Forwards: 70
Contact: 501 <501>;expires=3600
User-Agent: Linksys/SPA8000-6.1.3
Allow-Events: talk, hold, conference
Content-Length: 0
Allow: ACK, BYE, CANCEL, INFO, INVITE, NOTIFY, OPTIONS, REFER
Supported: x-sipura, replaces501>501>501>

*Oct 21 16:28:48.754: //-1/xxxxxxxxxxxx/SIP/Msg/ccsipDisplayMsg:
Sent:
SIP/2.0 401 Unauthorized
Via: SIP/2.0/UDP 192.168.254.2:5060;branch=z9hG4bK-d0659e54
From: 401 <401>;tag=2d9155349376c1f1o0
To: 401 <401>;tag=D3239-C1B
Date: Tue, 21 Oct 2008 16:28:48 GMT
Call-ID: 2ffa038f-a374edc9@192.168.0.3
Server: Cisco-SIPGateway/IOS-12.x
CSeq: 30936 REGISTER
WWW-Authenticate: Digest realm="bromptonpark.org.uk",nonce="18D81976000151D2",algorithm=MD5,qop="auth"
Content-Length: 0401>401>
*Oct 21 16:28:48.754: //-1/xxxxxxxxxxxx/SIP/Msg/ccsipDisplayMsg:
Sent:
SIP/2.0 401 Unauthorized
Via: SIP/2.0/UDP 192.168.254.2:5060;branch=z9hG4bK-927a0e22
From: 501 <501>;tag=e9fe431c51286d29o1
To: 501 <501>;tag=D3255-1B7A
Date: Tue, 21 Oct 2008 16:28:48 GMT
Call-ID: ab80b921-57f2655f@192.168.0.3
Server: Cisco-SIPGateway/IOS-12.x
CSeq: 30266 REGISTER
WWW-Authenticate: Digest realm="bromptonpark.org.uk",nonce="BD232684000151D5",algorithm=MD5,qop="auth"
Content-Length: 0501>501>
*Oct 21 16:28:49.002: //-1/xxxxxxxxxxxx/SIP/Msg/ccsipDisplayMsg:
Received:
NOTIFY sip:192.168.254.250 SIP/2.0
Via: SIP/2.0/UDP 192.168.254.2:5060;branch=z9hG4bK-f26cb3b7
From: 401 <401>;tag=2d9155349376c1f1o0
To: <192.168.254.250>
Call-ID: daab0280-add21515@192.168.0.3
CSeq: 1 NOTIFY
Max-Forwards: 70
Event: keep-alive
User-Agent: Linksys/SPA8000-6.1.3
Allow-Events: talk, hold, conference
Content-Length: 0192.168.254.250>401>
*Oct 21 16:28:49.014: //-1/xxxxxxxxxxxx/SIP/Msg/ccsipDisplayMsg:
Sent:
SIP/2.0 400 Bad Request - 'Malformed/Missing Contact field'
Via: SIP/2.0/UDP 192.168.254.2:5060;branch=z9hG4bK-f26cb3b7
From: 401 <401>;tag=2d9155349376c1f1o0
To: <192.168.254.250>;tag=D50A6-B7F
Date: Tue, 21 Oct 2008 16:28:49 GMT
Call-ID: daab0280-add21515@192.168.0.3
CSeq: 1 NOTIFY
Content-Length: 0192.168.254.250>401>
Highlighted
Mark as New

Bookmark

Subscribe

Mute

Email to a Friend
I resolved this - i factory reset the ATA, and it worked as it should :-)
many thanks David