Beginner
Mark as New

Bookmark

Subscribe

Mute

Email to a Friend
SPA 8000 firmware 6.1.12SR1
Ports 3-8 seem to be sending an IP address on the SPA's own LAN (192.168.101.X) in their SIP registration messages. Ports 1-2 send the IP of the device itself. Any way to get the device to use its own actual IP (WAN static IP) in the SIP registration for ALL ports? Call manager is rejecting registration of lines 3-8 because of this IP issue. The device shows a different IP on its own local LAN 101.X for each pair of ports (ports 3-4 as 101.2, ports 5-6 as 101.3. ports 7-8 as 101.4).
The management console for the device does not appear to allow turning the device's local LAN on/off, or making any changes to its configuration. The admin guide indicated IVR option 201 can be used to switch the device between router (assumed default) and Bridge/Switch mode (assumed what I need) but the device says option 201 is invalid when I try to use it in the IVR.

Rising star
Mark as New

Bookmark

Subscribe

Mute

Email to a Friend
Hi, I've the same configuration but all ports use the WAN IP to register itself.
Compare the config with my showed below: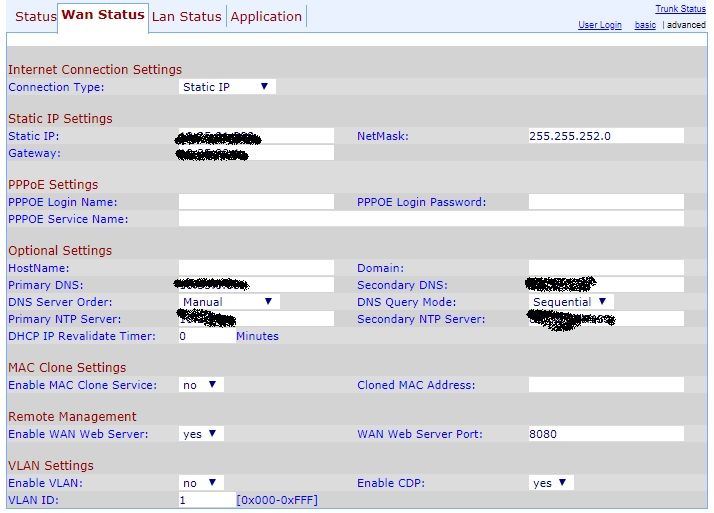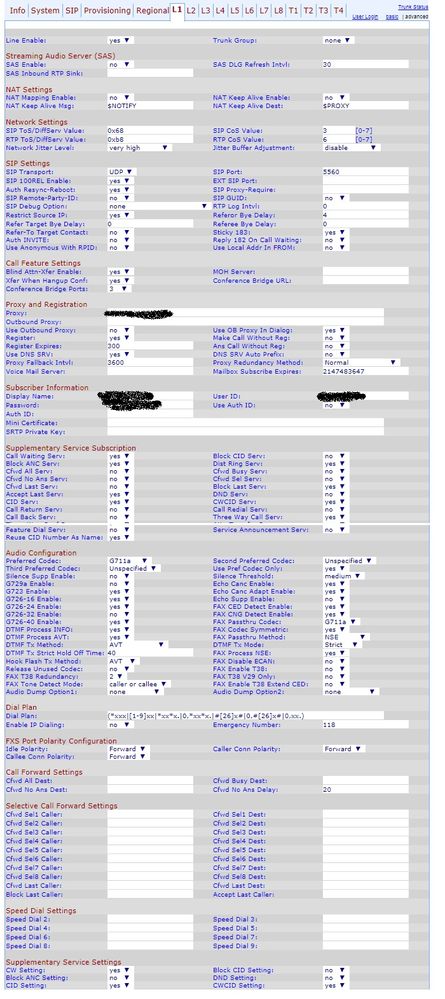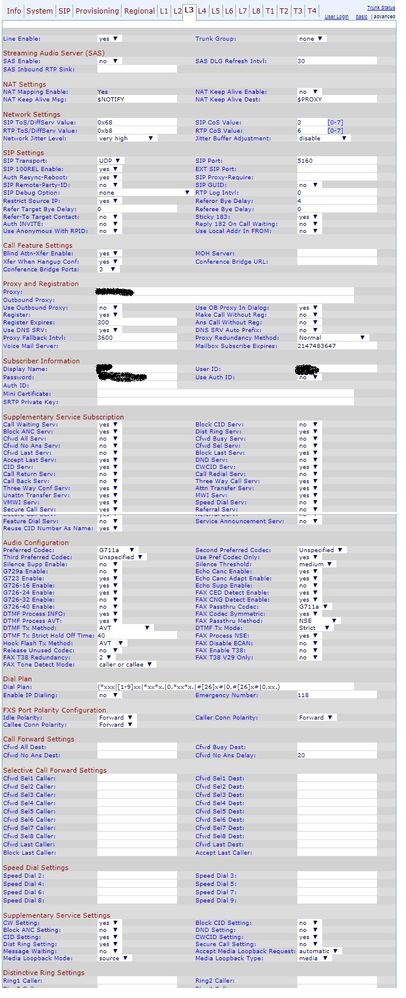 Regards.