Highlighted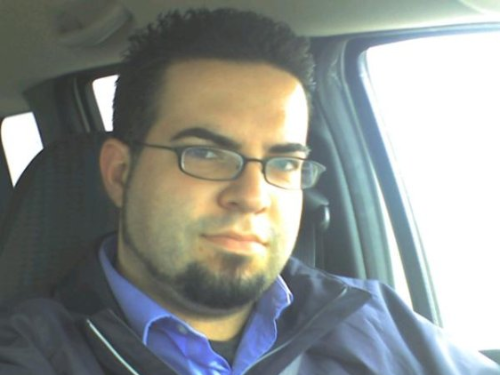 Beginner
Mark as New

Bookmark

Subscribe

Mute

Email to a Friend
SPA122 DHCP Option 66 issues in FW v1.2.1(004)
Hi there,
I've been waiting to ask this question, since I knew that there were several other issues in the previous firmware related to boot-time provisioning; I was hoping that the new firmware would address mine, too. No such luck, it seems.
I work at an ITSP and we use many of the SPA series devices with our service, including the SPA 502, 504, 508, 509, 514, 525G2, and (previously) the SPA 2102. Our DHCP servers provide Option 66 in the DHCP Offer statement, but since our provisioning servers don't use the default <address of server>/spa$PSN.cfg file location to auto-configure the devices, our Option 66 provides a whole URL, instead of strictly the server name/address. That's to say our Option 66 provides an ASCII value like "http://address-of-server/path-to-file".
All of the other SPA devices parse this value properly, do a DNS lookup of the "address-of-server" portion, and then proceed to properly download the profile for the appropriate device from our provisioning server.
In the case of the SPA 122, however, it seems that it is not parsing the Option 66 value before doing a DNS lookup on it. What I'm seeing in my Wireshark captures is that the SPA122 is doing a DNS lookup of "http://address-of-server/path-to-file", instead of just looking up "address-of-server". These DNS lookup requests, of course, fail, and having failed to retreive it's Profile, the SPA 122, at this point, just sits there, idly waiting for further manual configuration.
Considering the volume of devices that we use, manually configuring each of these ATA units is not at all desirable.
If I log into the ATA via it's private interface (at the 192.168.15.1 IP on the Ethernet interface) and manually provide the same "http://address-of-server/path-to-file" value in the profile rule field, or in a resync URL ("http://192.168.15.1/admin/resync?http://address-of-server/path-to-file"), Wireshark does show that the device goes out and downloads it's profile successfully, but it never seems to reboot to apply the new profile to the device. So another manual step is required in manually power-cycling the ATA, once the profile has been downloaded.
At that point, the SPA 122 does download the correct profile settings from our provisioning servers, apply the settings, and reboot again to activate the new settings, all on it's own, the way I'd expect it to.
Is there any plans to change this behaviour to match the rest of the SPA product line, so that the SPA 122 will actually parse the Option 66 value before doing a DNS lookup on it? And how long are we likely to have to wait for this change to occur? (Weeks? Months?)
Randy