Highlighted

Beginner
Mark as New

Bookmark

Subscribe

Mute

Email to a Friend
APIC-EM controller failing to start services
Hello,
I had to power down the controller for some hardware maintenance. I did this according to the official guide Cisco Application Policy Infrastructure Controller Enterprise Module Installation Guide, Release 1.4.x - Configuring Ci…
But now I cannot login to the controller.However I can ssh to grapevine. Below is some queries I did to check system status: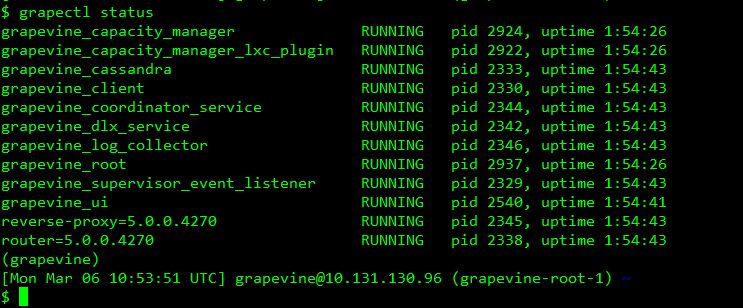 Any help is really appreciated.
Thanks
1 ACCEPTED SOLUTION
Highlighted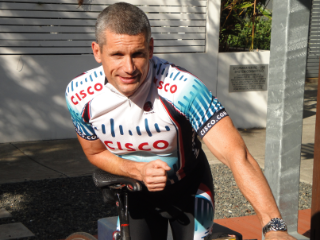 Cisco Employee
Mark as New

Bookmark

Subscribe

Mute

Email to a Friend
looks like the services (apart from grapevine) have not restarted.
Can you do a "./bin/reset_grapevine" and say "N" to the prompts.
It should show the services restarting. when you do a "grape service display | grep service_type" there should be about 38 services.
ipgeo-service service_type ipgeo-service
apic-em-inventory-manager-service service_type apic-em-inventory-manager-service
file-service service_type file-service
pnp-service service_type pnp-service
ip-pool-manager-service service_type ip-pool-manager-service
access-policy-programmer-service service_type access-policy-programmer-service
election-service service_type election-service
scheduler-service service_type scheduler-service
app-vis-policy-programmer-service service_type app-vis-policy-programmer-service
network-poller-service service_type network-poller-service
postgres service_type postgres
qos-lan-policy-programmer-service service_type qos-lan-policy-programmer-service
qos-policy-programmer-service service_type qos-policy-programmer-service
task-service service_type task-service
router service_type router
iwan-analytics-service service_type iwan-analytics-service
nbar-policy-programmer-service service_type nbar-policy-programmer-service
rabbitmq service_type rabbitmq
grapevine-coordinator-service service_type grapevine-coordinator-service
apic-em-jboss-ejbca service_type apic-em-jboss-ejbca
grapevine-log-collector service_type grapevine-log-collector
policy-manager-service service_type policy-manager-service
rbac-service service_type rbac-service
topology-service service_type topology-service
grouping-service service_type grouping-service
telemetry-service service_type telemetry-service
identity-manager-pxgrid-service service_type identity-manager-pxgrid-service
reverse-proxy service_type reverse-proxy
cas-service service_type cas-service
policy-analysis-service service_type policy-analysis-service
pfr-policy-programmer-service service_type pfr-policy-programmer-service
grapevine service_type grapevine
apic-em-event-service service_type apic-em-event-service
cassandra service_type cassandra
apic-em-network-programmer-service service_type apic-em-network-programmer-service
apic-em-pki-broker-service service_type apic-em-pki-broker-service
node-ui service_type node-ui
visibility-service service_type visibility-service