edited on:

‎03-23-2019

‎01:32 AM
Cisco Support Community Mobile Contest

Enter the bi-weekly Cisco Support Community Mobile Contest and win a Cisco Press Book!
The contest opened on February 11th, 2013 with a new challenge every two weeks until July 31st 2013.
Official Rules are posted here.

Download and register on the Cisco Technical Support Mobile App on your iOS or Android device. If you are already a registered member of the Cisco Technical Support Mobile App, participate in this challenge, by launching your app, logging in and going to Browse Communities under Support Community. Then find Online Tools and Resources > Cisco Technical Support Mobile Apps > Mobile Challenge Button.

All challenges will be named Mobile Challenge followed by the start date. Post your response to the challenge question using the mobile app by the end date.

---
Top Contributors
See if you are listed on our Top Contributors page today.
Top Overall as of 2/15/2013
1. Rob Huffman
33,464
2. Paolo Bevilacqua
27,111
3. Jon Marshall
24,573
4. Giuseppe Larosa
17,843
5. Richard Burts
17,022

Top Monthly as of 1/25/2013

1. Scott Fell
380
2. David Hailey
379
3. Aaron Harrison
305
4. Journi Forss
218
5. Rob Huffman
181
Make Your Voice Heard through Our New Community Voting System
The Community Voting System will enable users to both identify a question that they will like to see answered and reward members who provide answers to those highly demanded questions. Why? One of the biggest challenges we face in the Cisco Support Community is not knowing how many users share a similar problem or are simply interested in knowing the answer to an unanswered question. By allowing all members to identify interest in a question being answered drives more visibility in answering those questions.

Voting helps:
Identify the questions that the community has the most interest in being solved Drives awareness of issues that need to be addressed within Cisco Reduces duplicate questions Increases the quantity of users that are answering questions.

Top Contributor Interview

Aaron Harrison
A principal engineer with Logicalis in the U.K., Aaron Harrison visits Cisco Support Community when he receives email notification that someone has posted in a Unified Communications forum. He says, "If you post a question, it's very likely you'll receive a good response more quickly than if you had opened a TAC case."

---
Data Center Technical Webinar Series on the Cisco Learning Network

FREE WEBINAR: Take a deep dive with Cisco experts into technologies underlying the new Data Center Certifications. Live sessions added in Spanish and for the India time zone. Check out the schedule. Register Now!

Live Webinar: Get the keys to unlock a successful technology career from Paul Steward, Cisco Learning Network Designated VIP and CCIE.
---
Ask the Experts
Community Spotlight Awards

The current awardees are:

Member's Choice
Leonardo Tadeu
Mobile App Contributor
Yahsiel Lugo
Doc/Video Contributor
Scott Tudor (Read the Doc)
Rookie Award
Najaf KC

The Community Spotlight Awards recognize members whose significant contributions demonstrate leadership and commitment to their peers within the Cisco Learning Network (CLN) Cisco Support Community (CSC) and the Cisco Developers Network (CDN). These awards are designed to recognize and thank individuals who help make our communities the premier online destination for Cisco enthusiasts.
| | |
| --- | --- |
| | Deploying, Configuring and Troubleshooting Cisco WebEx Meetings Server |
| | Learn and ask questions about deployment, configuration and troubleshooting of Cisco WebEx Meetings Server - CWMS with Cisco expertSrdjan Ciric. |
| | Ends March 8, 2013 - Join the Discussion |
| | |
| | Mobile Wireless: How Your Cellular Phone Surfs the Internet |
| | Learn and ask questions about mobile wireless and get an overview of longterm evolution (LTE) along with a detailed explanation of the subscriber call flow with Cisco expert Deepak Michael |
| | Ends March 15, 2013 - Join the Discussion |
| | |
Recent Blogs

By Michał Maciejczak, Jan 24, 2013

Cisco MCMS iOS and Android Agents are Available on Apple® App Store and Google® Play

in Cisco Mobile Collaboration Services Posted by Rajeev Khurana, Feb 13, 2013

Red October in January: The Cyber Espionage Era

in Other Security Subjects
Posted by Omar Santos
Jan 15, 2013

in Cisco Mobile Collaboration Services Posted by Rajeev Khurana, Feb 13, 2013

Find More Blogs >

---

Expert Documents

DNS Failure Mitigation from EEM


By Scott Tudor January 5, 2013

UCCX: HTTP Application as an IP Phone Directory Service


By Gergely Szabo October 31, 2012

Windows 8 Clients Can't Associate to Cisco Unified Wireless
By Scott Tudor January 5, 2013

Troubleshooting VPN Issues on ASR - Where to Start


By Marcin Latosiewicz April 21, 2011




Secure an Inteligent DWDM Network (Polish)


By Marcin Kowalski January 29, 20131

Find More Docs >

---

Expert Videos

Using the Security Plug-in and Outlook to Report Unsolicited Email
By Enrico Werner November 28, 2012

Flexconnect Vlan Override Local Switching Clients


By Viten Patel October 29, 2012

Precision HD 4x Camera Manual Upgrade Procedure


By Mubashshir Akhtar October 16, 2012

IP Anycast (Polish)


By Łukasz Bromirski February 1, 2013


Find More Videos >
Webcasts
These events are open to all, including partners. We look forward to your participation.
You can win prizes if you attend; fill out the survey after attending the live event.
ASA 8.x: VPN Access and AnyConnect VPN Client Using
Self-Signed Certify, Configuration, and Troubleshooting
(Spanish)
Tuesday, March 12, at 9 a.m. Mexico City CST (UTC -6 hours)

Cisco expert Alexandro Carrasquedo will start with a brief overview and then move into advanced configuration and troubleshooting topics of the AnyConnect and site-to-site VPN in ASA's platform.



Cisco Catalyst 6500 Series Switches: Troubleshooting
and Best Practices
Tuesday, March 5, 2013, at 7 a.m. PST San Francisco (UTC -8 hours)
Mobile wireless is on the forefront of technology. Today you can stream movies, attend a class, or share presentations, all on your mobile device. More important, since you are mobile you are not constrained to a location. instead you can blend work and play into your life.

Get an overview of long term evolution (LTE) and a detailed explanation of the subscriber call flow with Cisco expert Deepak Michael. He will explain common mobile wireless terminology; the fundamentals of LTE; and how a Packet Data Protocol (PDP) context is created, beginning with the end user powering a mobile device to surfing the web. Deepak will also explain how a subscriber is created on the Evolved Packet Core (EPC) System Architecture Evolution (SAE) gateway (GW) by outlining the various control and data plane messages. A primary takeaway will be looking at configuration commands utilized on a Cisco Aggregate Services Router (ASR) 5500, which enables operators to utilize the SAE GW functionality.

Virtual Switching System and Its Implementation on Cisco
Catalyst 4500 and 6500 Platforms (Russian)
Tuesday, March 19, at 13:00 Moscow Time (10 a.m. CEST Brussels Time)


This session describes the basics of the virtual switching system (VSS) technology, including its features and benefits. The session includes examples of the implementation of VSS on two modular switching platforms, the Cisco Catalyst 6500 and 4500. This event is open to all customers and partners. We look forward to your participation.


Webcast Archives
Troubleshooting Adaptive Security Appliances, Private Internet Exchange,
and Firewall Service Modules
Have you missed the live event with Cisco expert Sankar Kureli?
You can now view the video and read FAQ document
.
Facebook Forum Archives
Basic Introduction and Troubleshooting on Cisco Nexus 7000 NX-OS Virtual Device Context
Have you missed the live event with Cisco expert Vignesh Rajendran?
You can now view the questions and answers.
Read it Here....
Firewall Security and Troubeshooting VPN for Adaptive Security Appliance (ASA)
Have you missed the live event with Cisco expert Bhavik Joshi?
You can now view the questions and answers.
Read it Here....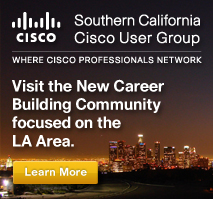 ---
Feedback
Submit feedback about the Cisco Support Community, please click here to complete the feedback form.

---
My Networked Life

Welcome to My Networked Life, a documentary-style video series that takes you around the world for a look at how young professionals, entrepreneurs, artists and students are using connected technology to achieve goals and realize dreams. These stories are personal, they are real and they are powerful. #networkedlife
---
Searching for Technical Documents?
The updated TS Newsletter Technical Documents webpage lets you search for Cisco tech docs by title, date, technology and type. Check it out today, and while you're there, sign up for the TS Newsletter to have tech docs and other technical insights delivered to you each month.