Community Manager
Mark as New

Mark as Read

Bookmark

Subscribe

Email to a Friend
Joann Hartman
Business manager
Joann a manager in Cisco Technical Services (TS) with Business Ownership of the Support Community. She is a Cisco veteran, having worked in TS for 21 years. Joann manages support related content and web assets for the community and for Cisco.com/support. Like the rest of the team, Joann is customer-focused and works hard to ensure the community is responsive to the needs of the community. Joann started with Cisco in 1996 as a TAC engineer and has seen the evolution of technology from a support perspective. She is a true advocate for all those engineers who need help or advice on Cisco products.
Akshay Raghoji
Product Manager
Akshay is a self-driven and result oriented Product owner for Cisco Community who plays a critical role in prioritizing features, developing and maintaining product roadmaps for customer success. He has extensive experience of working in start-ups focusing on ideating, defining, developing (implementing) and most importantly Customer Success in multiple domains. He holds a Bachelor's degree in Computer Science and MBA in IT & MKT, UK. He has been part of Cisco since 2016.
Venkat Varun Tanneru

Metrics Analyst
When it comes to data and metrics, Venkat is a firm believer in the power of data-driven decision making. He has extensive experience of setting up and maintaining analytics dashboards; planning, developing, executing a/b as well as multivariate tests; analyzing large data sets and driving optimization via testing and measurement. Additionally, Venkat holds expertise in acting as a liaison between various business stakeholders within an organization and IT teams. He holds a Bachelor's degree in Technology and Mechanical Engineering as well as a Master of Science degree in Software Engineering.
Monica Lluis
Global Community Manager and Expert Programs
Monica is a results-oriented leader with strong experience in technical services. She manages the expert programs and non-English Languages in the Cisco Community. She has a proven track record of successfully leading teams and managing projects and programs that improve customer satisfaction since joining Cisco in 1998. She is an excellent detail-oriented team-player that is committed to high-quality results and developing people and processes. Monica has a deep understanding of technical support operations and processes, communities, and online support tools. She is CCIE Emeritus in Routing and Switching (#7509) and holds two Master's in Sciences degrees (Industrial Mathematics and Telecommunications) from top universities.
Ashley Harrington Herring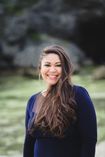 Community Project Manager
As the program manager for Cisco Community, Ashley is passionate about working with a team of people who are dedicated to making your experience better in every aspect here on Cisco Community. Prior to joining Cisco in 2018, Ashley worked in advertising agencies gaining extensive experience in account management, corporate communications/public relations, social media, media relations and much more. She has worked with clients across a wide array of industries: fabric/textile, food and beverage, finance, pets, healthcare and hospital systems; and helping nonprofit organizations achieve their missions for the greater good. Ashley is a graduate of the University of North Carolina at Chapel Hill where she received a B.A. in Journalism and Mass Communication.
Denise Brittin
Manager, Global Community, Loyalty and Influencer Programs
I've been with Cisco for 13 years. I'm a Digital Marketing Manager with responsibility for Cisco Community, Customer Connection (Cisco's global online user group program), Cisco Champions and Cisco Blogs. Yep, the community buck stops here! Prior to joining Cisco, I spent 10+ years as a Sr. Product Manager in the telecommunications industry managing OEM and strategic partner relationships. Before that, I was a software engineer. I'm a dog person, avid flower gardener and proud Texan. Expertise: Community strategy and management, customer loyalty programs, strategic and technology partner management, product management, product marketing.
Paul Zimmerman
Devnet Community Manager
Paul Zimmerman is the manager for DevNet Developer Success, focusing on support and content for developers. He has spent 20 years around various parts of Cisco, working with phones, servers, software, open-source, and now the DevNet program. Paul has a passion for content and collaboration.
Carriann Ashcraft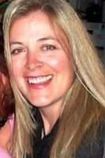 Partner Community Manager
Carri is a digital project manager on the Global Partner Marketing team. She is the lead for partner product and solution launches, special projects, strategic partners, globalization, and partner communities. Her education and work experience include being a communication liaison between marketing/sales and technical groups. Over the last 23 years, she has worked for Fortune 500 companies in communications, business analysis, and project management. Carri has a degree in Rhetoric and Speech Communications, and a Masters in Organizational and Professional Communications. She lives in Boulder, Colorado with her husband, son, and two Labrador Retrievers.
Kelli Glass
Community Manager, Cisco Community
Hello! I'm one of your Cisco Community Managers and the Customer Connection membership administrator. I've been with Cisco for the past 7 years as a community moderator and Customer Connection admin. Making your community experience productive and helpful is my top priority.
Kelsy Tibshraeny

Customer Connection Program Manager
Kelsy is a Cisco Community Manager, focusing specifically on the Cisco Customer Connection program. She is an experienced community manager and customer success professional with a passion for building community and maintaining happy users! Her responsibilities include community strategy and implementation; member engagement programs; briefings; product launch support and general Cisco ambassadorship for Security, Enterprise Networks, Collaboration and Data Center.
Hilda Arteaga

Spanish Community Moderator
Hilda is a Project Manager committed to providing accurate solutions, she moderates the Spanish Cisco Community and helps to manage the Global Community. Having experience in advertising, marketing, digital media and design she assist to optimize and enhance actions in the community. She is passionate about solving problems and delivering excellent user experiences, branding is one of her preferred areas of expertise. Prior to Cisco, she has worked on different kind of industries from fashion and tourism to technology. She holds a Bachelor´s with honors in Visual Communication and a Master's in Communication from Bond University. She has worked in Mexico, Australia and Taiwan.
Gabriela Godoi

Portuguese Community Moderator
Gabriela is a Brazilian that lives in Mexico City. She is the Portuguese community moderator in which she focuses on delivering excellent user experience. Gabriela is a dedicated and results-oriented marketing specialist with eight years of experience crafting high-impact integrated campaigns for brands in various types of industry. Additionally, she has previous experience as a project manager with proven success in marketing, concept development, content management, branding, social media strategy and event planning. She holds a Bachelor's degree in Public Relations and a Master's degree in Marketing Management from FAAP and UCSC Silicon Valley Extension. She has worked in Brazil, the USA and Mexico.
Julia Ustyugova

Russian Community Moderator
Julia is a Social Media Manager committed to providing a great experience for Russian speaking users. She is a self-driven and result-oriented person with a passion to help others and solve problems. Julia is driving the evolving Cisco Community focusing on governance, moderation and knowledge management. Prior to Cisco, she worked with Networking. She holds two Master's degrees in Information Technology and Economics.
Saori Tomita

Japanese Community Moderator
Saori serves as the moderator for the Japanese community. In this role, she focuses on social media, operational enhancement and administration. Prior to joining Cisco in 2019, Saori worked as a document specialist, executive secretary and translator for a mobile phone manufacturer as well as an advertising and chemical company. She holds a Bachelor's degrees in Chemistry as well as English and American literature.
Jimena Saez
French Community Moderator
Jimena is the community manager for the French-speaking users of the Cisco Community. She is passionate about digital marketing, design and customer satisfaction. Her education and work experience include being a marketing manager for e-commerce, digital marketing and loyalty programs. In the last 20 years, she has worked in aviation and IT services industry providing new developments, business analysis and project management in France, the Netherlands, the USA and Latin America. Jimena has a degree in marketing expertise; marketing strategy and management; customer and partner loyalty programs; e-commerce; digital advertisement; events; multicultural teambuilding and regional leading. She has been with Cisco since 2018.
Yanli Sun

Cisco Community Moderator (China)
Yanli joined in Cisco in 2013, at the inception of the Cisco Support Community availability in the Chinese language. She manages community product development & enhancements, operations, and marketing for the Chinese Cisco Support Community. She has focused on internet operations and mobile internet areas for the past 8 years and has worked with several well-known internet companies in China. She has a Bachelor's degree in International Business Management from Nankai University.
You must be a registered user to add a comment. If you've already registered, sign in. Otherwise, register and sign in.