Cisco and Microsoft continue their ongoing enhancements to the integrations of their operations and automation tools to help IT organizations achieve greater efficiencies.Cisco UCS™ was designed to help optimize IT operations. We created a broad partner e...
Read More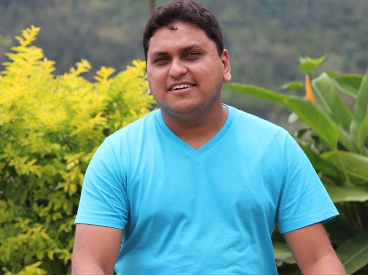 The Cisco UCS PowerTool suite is a set of PowerShell modules for Cisco UCS Manager, Cisco IMC (C-Series stand-alone servers) and Cisco UCS Central that help in configuration and management of Cisco UCS domains and solutions. The Cisco UCS PowerTool Suite ...
Read More
As a Scot, I have a natural predisposition – almost a gene – for money saving initiatives! As I've been researching new initiatives in my work for Cisco Services over the past few months, I've become aware of – for the first time I am ashamed to say in so...
Read More
With earlier releases of PowerTool (prior to 1.4.1.0), to get different UCS servers multiple cmdlets needs to be executed.Suppose I have 3 UCS domains, with 2 UCS domains containing UCS B-series and C-series servers and 3rd domain containing UCS M-series ...
Read More
We are pleased to release Cisco UCS PowerTool version 1.1.2 for UCSM.Cisco UCS PowerTool 1.1.2 is a maintenance release and contains the following changes.No confirmation message when all cmdlets within transaction has a force flagConvertto-UcsCmdlet will...
Read More
Detailed in the video below is a joint PowerShell integration utilizing both Cisco UCS PowerTool and VMware PowerCLI. The goal of the integration is to show how easy it is in PowerShell to integrate across different functional areas within a virtualized i...
Read More
Bare Metal Deployment of UCS Servers and Microsoft Windows 2012 with UCS PowerToolAt Microsoft Management Summit 2013, Eric Williams and Jason Shaw delivered a presentation providing an overview over Cisco UCS PowerTool, integration of Cisco UCS with Micr...
Read More
We are pleased to release Cisco UCS PowerTool version 1.0.1 for UCSM today. This release contains a few enhancements, support for UCS Manager version 2.1(2a), and bug fixes. Cisco UCS PowerTool, Release 1.0.1, includes the following new key features:Suppo...
Read More