Highlighted
Beginner
Mark as New

Bookmark

Subscribe

Mute

Email to a Friend
I think the whole DNA thing is BS and a way for Cisco to make more MRR. I saw some opt-out sku's for the 3800 series. Looks like they don't work in ccw though. Is there any way to opt out? (specifically for the Cat 9k line) I work at an MSP where a lot of the smaller clients only need layer 3 routing as far as licensing goes.
Highlighted
Cisco Employee
Mark as New

Bookmark

Subscribe

Mute

Email to a Friend
Can you please reach out to your sales team, account manager, Cisco Partner, and/or Cisco Distributor (however you purchase) to see what options are available.
Highlighted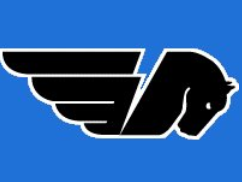 Enthusiast
Mark as New

Bookmark

Subscribe

Mute

Email to a Friend
The Cisco DNA tax on 9K switches with no-opt out.
When the 9300 launched and the compulsory DNA licensing freaked everyone out Cisco where able to calm the waters by pointing out that a 9300 with DNA subscription was price equivalent to a 3850 and that the cost of the hardware line item had been significantly reduced.
However, 2 years later when talking to customers who have never heard of 3850s I can no longer keep comparing the cost of a new switch with that of an old switch, and when customers ask what the DNA subscription is for and I have to tell them it is for a service they will never use as a DNAC appliance is too expensive. It is just not a situation that I can justify or defend to my customers so I now just refer to it as the DNA tax and leave it to the customer to decide if they still wish to purchase Cisco switches.
All of this in a completive environment where Juniper and HP/Aruba are offering switches with a subscription that actually has customer perceived value in the form of Juniper Mist or Aruba Central.
Highlighted
Beginner
Mark as New

Bookmark

Subscribe

Mute

Email to a Friend
I'm certainly not an expert in Cisco licensing, I'm not in sales, and I am definitely using DNA.. but my understanding is that the subscription also comes with the permanent licensing that allows LAN Base, IP Base, IP Enterprise, AP WLC licenses, etc. From a justification standpoint, even if you're not using DNA Center, couldn't this be explained as the new equivalent to the old licensing that you had to purchase anyways? At the end of the mandatory 3 year DNA subscription, if you don't need DNA I'd think you just wouldn't renew it but I think you still retain the network feature licensing that it included.