Highlighted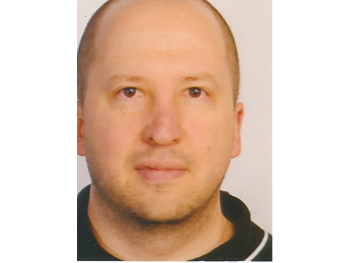 VIP Advisor
Mark as New

Bookmark

Subscribe

Mute

Email to a Friend
DNA Center Version Number - what is the deal?
Hello
I would like to understand DNA Center's versioning nomenclature (as much as it pains me to say this ... it's 2020 and we have to try and understand a product's versioning because it's not obvious)
When we refer to a DNA Center "version", what are we talking about? Is it the version that is reported in the 'About' menu?
That seems the obvious answer, but my TAC engineer tells me that the bug I am facing is fixed in 1.4 which should be around the corner.
When I go to DNAC Relase Notes, I don't see any 1.4 - I see 2.1.2.0 - what happened to all the intermediate releases?
And BTW, when I checked my DNAC today, I was not offered this version? How do I go to 2.1.2.0 release?
And then the final confusion for me (perhaps I am the only one who gets hung up on this stuff) is the versions listed under Packages. Why is this so complex? Why should anyone have to care about this? If I am on Version 1.3.3.7 then that should be all I care about (am I up to date? yes ... fine ... move on) - why does anyone need to care about the Package versions and what is meant by "System" 1.3.0.147? Is this conflicting with 1.3.3.7 ...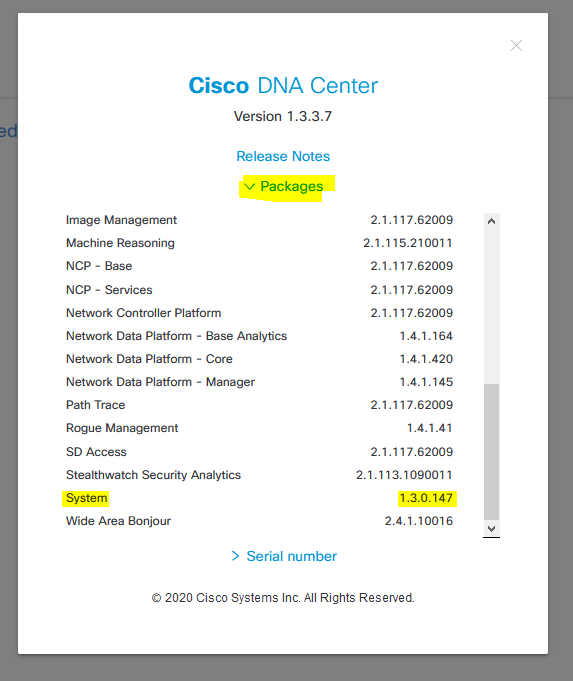 1 ACCEPTED SOLUTION
Highlighted
Cisco Employee
Mark as New

Bookmark

Subscribe

Mute

Email to a Friend
Yes. When 2.1.2.x is released as "GA", all Cisco DNA Centers in the supported Upgrade Path will see the 2.1.2.x Banner to "Switch now" and then once you switch to the new repository, the Cisco DNA Center will see all of the packages to update.

Yes, 1.4 = 2.1