Cisco Employee
Mark as New

Bookmark

Subscribe

Mute

Email to a Friend
Unable to re-provision a sda device after deletion
Hi,
I have a SDA fabric with 2 BRs and 2 Edges. In order to simulate SDA device provisioning flow for Customer, decided to delete Edge 2 from fabric, then re-provision back to fabric following the DNAC User guide.
To delete Edge 2, we
1. Remove the node from the fabric as edge node
2. Remove associated port assignment
3. Delete the device from Inventory, but did not select the option for configuration clean up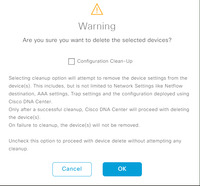 We then attempt to re-discover the node, however, the discovery process unable to contact the node properly. There has been no change to the DNAC device credential and the same credential could be used to discover other nodes in the fabric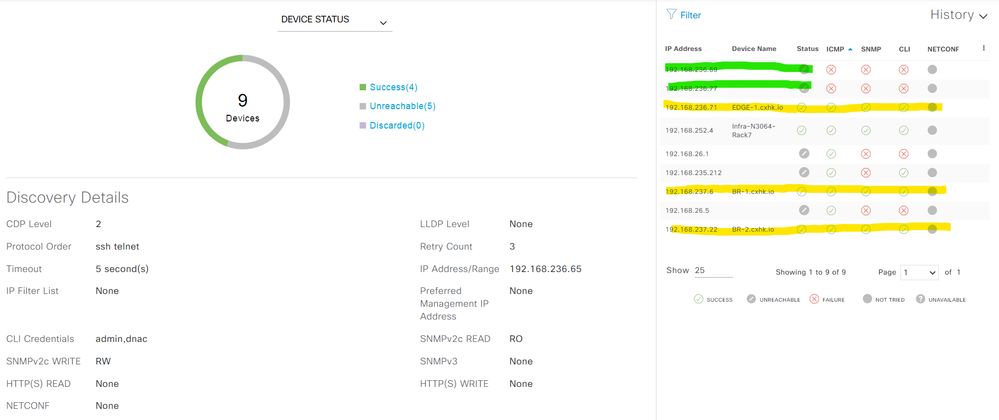 Specifically, the Edge2's physical link IPs can be discovered, (192.168.236.69/70), but not the 192.168.236.70 Loopback as fabric node router ID.
At BR1, show cdp neigh also shows the edge 2 device is connected.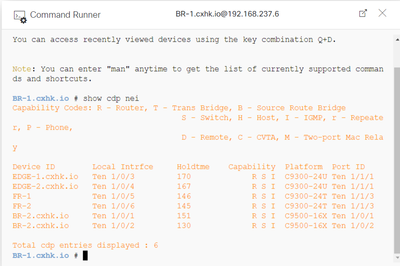 Would like to know what been missing in order to re-provision the edge node back into the fabric? Tks.