Highlighted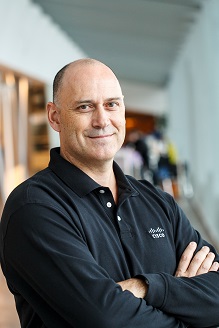 Enthusiast
Mark as New

Bookmark

Subscribe

Mute

Email to a Friend
Where is the CML Personal version?
I have had people asking where is the personal version, why isn't it available, why did we say it was coming and change, and so on. Below is an explanation with a little history to explain what happened and why. For those reaching out to me directly and to you reading this, I can only say sorry! for any confusion.
Where is the Personal Version?
Back in CiscoLive Milan there was discussion of a CML personal edition, what happened?
After that event, the team running Devnet also announced the same personal version and that it would be free. If you were are CiscoLive USA earlier this year, you may have also seen the presentation by Joel Obstfeld (BRKARC-2020) talking about the free Devnet VIRL release.
Rather than have two products in the same space, the CML team decided to focus on the Corporate solution and allow the personal version to come from Devnet.
CML is now released and can be purchased through your Cisco account teams. The Devnet team recently advised that the Devnet VIRL product is still coming but postponed whilst they sort out some business aspects.
When do you choose one of the other?
CML is a Corporate sized solution supported by full time development and support teams (via TAC). The product can scale to hundreds and soon thousands of nodes and is focused on people looking to perform network modeling, what-if scenarios, testing production upgrades, designing and prototyping new services, and so on. CML will be releasing in the near future (early 2015) Layer 2 switches, NX-OS, and other Cisco products.
The Devnet version, called VIRL, is targeted for the SDN Developer, has community support, tracking of use, limited node count, and has been reported as being free [pricing model to be confirmed]. This product could also be suited for people looking to study.
There is also another Devnet solution, for people wanting to study, called All-in-one. This provides a topology of 3 IOS routers. There has been some confusion because people saw a file name called VIRL and thought it was the VIRL product, it's not. It's a free solution for people wanting to get hands-on CLI experience of a router.
Hope this helps to answer the questions
-Craig
Highlighted
Mark as New

Bookmark

Subscribe

Mute

Email to a Friend
Craig,
Thanks for the clarification to people! I'm going to lock & sticky this post at the top for a while so people can see it.
Cheers,
DavidM
Highlighted
Mark as New

Bookmark

Subscribe

Mute

Email to a Friend
Folks,There have been some
Folks,
There have been some questions on this forum related to support for the newly release VIRL product, referenced above in Craig's post. As there is no support for VIRL in this forum, I've placed a link to the VIRL Support site in the Links Panel that is visible in the top right of the home page for this forum. Just click on it and it will take you to the VIRL site.
Alternatively, you can click http://community.dev-innovate.com/c/virl
Cheers,
DavidM