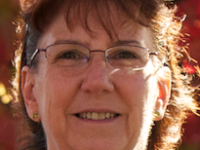 Collaborator
Mark as New

Mark as Read

Bookmark

Subscribe

Email to a Friend
Hello, my name is Ginger Dillon, but you may know me better as , my CCO and Support Community forum handle :-)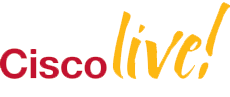 I brought my Flip video camera with me to Cisco Live 2011 in Las Vegas and took some "behind the scenes" videos of some of my favorite Cisco Live events ... no Keynotes, Labs, Technical Breakout sessions, nor Town Hall meetings, all of which I'm pretty sure are provided for your viewing pleasure in Cisco Live Virtual.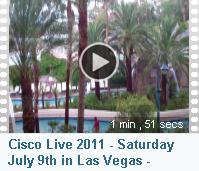 Here's a plug, by the way, for this outstanding resource. There were 15,000 attendees at Cisco Live 2011 Las Vegas this year, but 40,000 virtual attendees (that is outstanding)!!!! I am working with the wonderful staff at the Support Community to post these videos. I hope you find them fun, especially if you were unable to attend. I shopped the Cisco Store (Cisco Press at 20% off + a tee-shirt), ate ice cream and pretzels at the Wednesday afternoon break, and sang with Train at the Customer Appreciation event.
In-between all of the fun, I attended a full session of technical breakouts all week and attended a 4 hour lab on Sunday for UC on UCS-C210.
However, my two most exciting events - a special dinner for us designated Cisco VIPs with Dan Bruhn, Community Manager and his outstanding professional team PLUS an opportunity to meet with the Cisco.com developers and provide feedback on the new Bug Search Service, a superior successor to one of my favorite tools, Bug Toolkit. At the VIP dinner, I met the terrific Cisco staff who made this possible as well as sharing dinner with some of the VIPs I've known by their CCO accounts these many years (David Hailey, William Bell, Tommer Catlin) - missed you Rob Huffman!!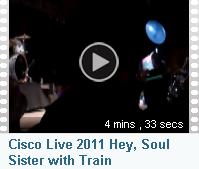 I wish I had time to visit with everyone there - so much talent in attendance. I hope to see you on the Support Community and at future Cisco Lives - San Diego in 2012!!!! P.S. Here is a link to our VIP web page on Cisco.com- http://www.cisco.com/web/communities/vip/index.html
Sincerely,
Ginger Dillon
5 Comments
You must be a registered user to add a comment. If you've already registered, sign in. Otherwise, register and sign in.