Contributor
Mark as New

Mark as Read

Bookmark

Subscribe

Email to a Friend
Written by: Rajesh Kharya
The present day challenges in containerizing application environment are
Large scale container deployment is not as mature as compared to VM-based infrastructure
Networking option is fairly limited and as such advanced security features, multi-tenancy, isolation and monitoring
Security in terms of compute network and storage access isolation
Scale of application container deployment
Cisco's infrastructure platform with Contiv addresses most of these challenges by integrating software and hardware components. Cisco addresses these challenges by offering highly compassable hardware infrastructure in the form of Cisco UCS for compute and storage access while Cisco ACI offers platform for programmable networking which is application driven. Contiv, an open source policy framework to provide predictable, secure resource acquisition of compute, network and storage resources for containerized applications.
Coniv components like Contiv Cluster, Contiv Network and Contiv Storage stitches infrastructure needs together and integrates well with Cisco Infrastructure products – Cisco UCS, Cisco Nexus and Cisco ACI platforms. While Cisco UCS offers predicable and predefined compute infra in terms for logical service profile that can move across Cisco hardware platform and thus provide an option of highly compassable and stateless computing offering. Cisco ACI provides programmable networking infra where Contiv drives policy framework right in to the fabric from host originated by application need.
Cisco is excited to be at DockerCon to offer demos of tech preview of the integrations via demos that will walk you through how Contiv integrates Docker components with Cisco UCS and ACI infrastructure.
Figure 1: Cisco ACI and Container Integration with Contiv
Figure 2: Cisco UCS+Nexus and Container Integration with Contiv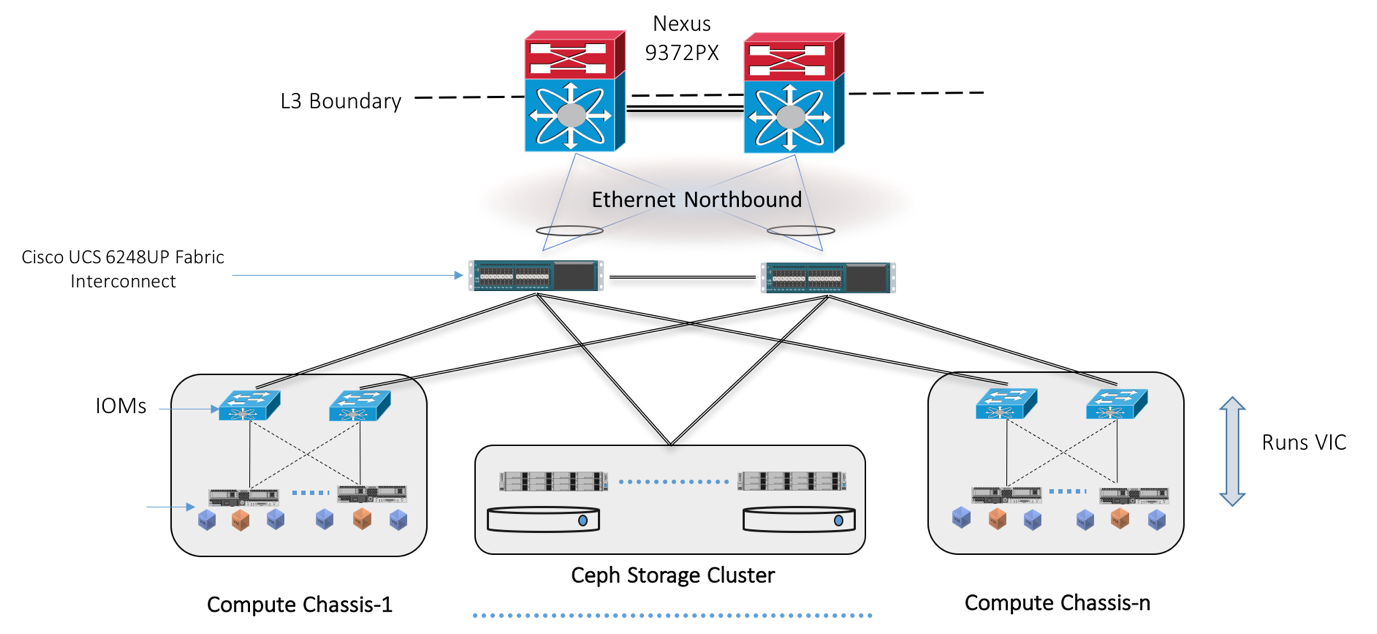 Theme of the demo at Cisco booth at DockerCon is focused around how Cisco Infrastructure Integrates well with Docker via Contiv to offer a platform to run containerized application. Contiv provides policy based framework for the application containers to access network and storage resources.
The demo will show the complete work-flow how policies get created and applied for application tiers and also gets populated on fabric. Through the policy construct how we change the application access behavior.
Demo will also show how Contiv enable container applications running on compute host on Cisco UCS using network fabric which is either Cisco Nexus or Cisco ACI platform are able to communicate with other application containers running on multi-hosts.
Additional Resources:
Project Contiv
Cisco UCS
http://www.cisco.com/c/en/us/products/servers-unified-computing/index.html
Cisco ACI
http://www.cisco.com/c/en/us/solutions/data-center-virtualization/application-centric-infrastructure/index.html
Cisco ACI & Docker Container with Contiv
http://www.cisco.com/c/en/us/solutions/collateral/data-center-virtualization/application-centric-infrastructure/white-paper-c11-736314.html
2 Comments
You must be a registered user to add a comment. If you've already registered, sign in. Otherwise, register and sign in.