Highlighted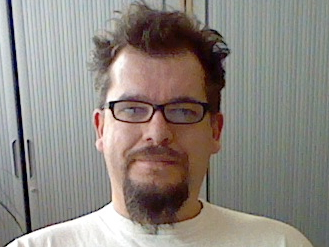 Beginner
Mark as New

Bookmark

Subscribe

Mute

Email to a Friend
Conference Option Missing from Jabber for Mac
CUCM 11.5.1-12900-21
IM&P 11.5.1.12900-25
Various Jabber clients (iOS, Mac, Windows tested with 12.1.1, 12.0, 11.9, 11.8.1)

Afternoon all, I've had a call from a user stating that they're unable to start ad-hoc audio conferences from their Jabber for Mac client. I've tested this on my own client (12.1.1 on macOS 10.14.1) and found that clicking the elipsis/more button during a call only gives me the option of Transfer, Hold and Merge (greyed out). The observed behaviour is the same whether the client is in softphone (MRA, VPN or on-prem) or deskphone control mode.

Logging in with the same credentials (and, by extension, using the same Unified Client Services Framework device in CUCM) on Windows 10 (Jabber for Windows 12.1.1), placing a call and clicking the elipsis/more button gives me Transfer, Hold and Merge (greyed out) and Conference.

The conference button is also visible when using the latest version of the iOS client.

Another user reports that the Conference option used to be available on his Mac client but that it disappeared a number of revisions ago.

- is this functionality still present in the Mac client?

- any idea why it's not showing up on my devices?