Highlighted
Contributor
Mark as New

Bookmark

Subscribe

Mute

Email to a Friend
Jabber 10.6 Upgrade Error
An error similar to "Error 2753. The File 'wbxcoiex.exe.FF7F3174_4C22_4C49_8AA0_8C53A41D0F6F' is not marked for installation." appears when upgrading from 10.6.0 to 10.6.1 in about half of my upgrade attempts. I've used Microsoft Fix-It to clear the registry and the installation works fine afterwards, but my problem is I'm trying to upgrade roughly 1000 users and want to use SCCM. I tested 6 systems with SCCM and 4 of them failed in this way. So far about half of the manual upgrades I've performed (about 5 out of 10 systems) have failed in this way requiring some manual intervention. This happened when upgrading from 9.x to 10.5 and some sub-releases in 10.5. I'm not sure what the cause of the problem is, it appears as though the automated uninstall is not clean during the upgrade and the upgrade fails at the end kicking out this error and causing me to use Fix-It to clear the registry. If anyone else is having a similar problem let me know if you've narrowed it down to a particular KB release or anti-virus or anything that may be conflicting with the uninstall/install process because I can't seem to find any consistency with the machines that have failed to upgrade properly. Thanks!
Highlighted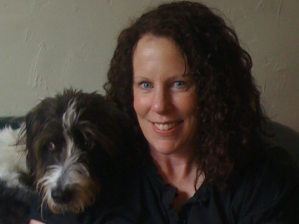 Rising star
Mark as New

Bookmark

Subscribe

Mute

Email to a Friend
Todd,
This community does not provide technical support and is not staffed with technical support experts. I recommend you post this and future technical support questions to the Cisco Support Community (https://supportforums.cisco.com/index.jspa) where our Cisco technical support experts provide assistance. Another option is to open a ticket with the Cisco Technical Assistance Center (www.cisco.com/go/support) to get expert debugging assistance.
I hope this helps.
Kelli Glass
Moderator for Cisco Customer Communities

Highlighted
Contributor
Mark as New

Bookmark

Subscribe

Mute

Email to a Friend
Thanks Kelli, I understand.