Highlighted

Beginner
Mark as New

Bookmark

Subscribe

Mute

Email to a Friend
Jabber 9.1 in SoftPhone mode calling ID presentation
Hello dear community,
I'm writing with issue in Jabber 9.1 for Windows in SoftPhone mode. The issue I'm describing doesn't exist in 9.0.5.
When I'm calling internaly to jabber in softphone mode. I have pop-up as below:
But when I'm calling to jabber in softphone mode from PSTN. I have following pop-up: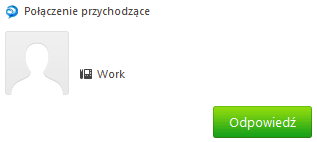 After changing from softphone to deskphone and calling form the same PSTN phone everything seem to work fine:
Only difference between internal and PSTN call in softphone mode in signalization between CUCM and Jabber is SIP "from" field:
Internal call:
<sip:33374@172.16.30.10>;tag=454755~c6db93ab-24af-48c9-9e86-a6ece1471698-37552997
where 172.16.30.10 is our CUCM IP address
Call from PSTN:
<sip:0726XXXXXX@ITSP.domain.com>;tag=454731~c6db93ab-24af-48c9-9e86-a6ece1471698-19339769
where ITSP.domain.com is our SIP ITSP domain.
Also when such call without proper ID happen it isn't put to jabber call history.
Have anyone encountered same problem?
Best Regards,
Piotr Falgowski