Mark as New

Bookmark

Subscribe

Mute

Email to a Friend
Persistent Chat Room Across Inter-Clustering Question
Hello Commuity,
We are building a POC for a customer, were we're replacing the existent Webex Service for an IMP deployment.
We have 4 clusters: NA, EMEA, APAC and India. All of them have their own IMP external databases to support Persistent Chat Rooms. The four clusters are connected using Inter-Clustering, and they connect just fine.
Currently if I connect to either NA, EMEA or APAC Jabber client, and I create a new persistent chat room, I can see all of the locations, however from those 3 clusters I can't see the Persistent Chat Room created on India, and if I login to Jabber on the India cluster, I cannot see any of the Rooms created of the other 3 clusters, it's like India is completely isolated, really weird.
My question is, what traces can I grab or configuration check in order to "fix it"? There's little to no documentation about this, and I'm running out of ideas, so I would really appreciate any help on this.
I can answer any questions you may have, and I hope this helps other people with a similar issue.
All my clusters are running on 10.5 and FQDN across the board. Also, I have a full mesh inter-clustering, meaning, on each IMP cluster I have a connection to the other 3.
Thank you!
Highlighted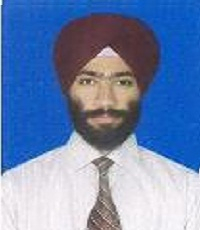 Cisco Employee
Mark as New

Bookmark

Subscribe

Mute

Email to a Friend
Hello Jorge,
You can colect below logs to identify the issue
XCP Router
XCP text conference manager
ICSA ( inter cluster sync agent logs )
Mark as New

Bookmark

Subscribe

Mute

Email to a Friend
We fixed the issue, a FW was
We fixed the issue, a FW was blocking port 7400, once we open the port, the issue was resolved.
Thanks!