Explorer
Mark as New

Bookmark

Subscribe

Mute

Email to a Friend
Status change while in Meeting not working
We have migrated from Webex Presence to On Premise but are having issues with the users status updating when they are in a meeting. The Jabber client pulls the calendar events and they show under the meetings tab but the status does not change. We have an exchange gw configured and it tests fine, but even if the user is not set to use that, instead utilize the MAPI connection to outlook the calendar events are present but no status change. I have checked the registry entries and everything appears to be correct (I would think that if this wasn't the events wouldn't populate).
We have a tac case open but haven't gotten anywhere, the last response was the issue has to be with Jabber...:(...
Anyone have any suggestions, is my thought process correct in that it should work without the Presence GW checked, we simply won't get the Offline In a meeting status if the user is not signed in...
Thanks,
Joe
Highlighted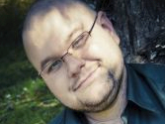 Explorer
Mark as New

Bookmark

Subscribe

Mute

Email to a Friend
Did you find a resolution for
Did you find a resolution for this?