Options
Mark as New

Mark as Read

Bookmark

Subscribe

Email to a Friend
on ‎01-04-2011 12:50 PM
These steps will show you how to configure the Start and Stop recording buttons for the CAD agents in UCCX 7.0(1). For CRS 4.0(x) versions, please check this document:
https://supportforums.cisco.com/docs/DOC-12111
*** Before configuring the agent recording, please make sure that the Supervisor can succesfully monitor and record the agent converstations.
Step 1
- Log into CDA (Cisco Desktop Administrator) from the UCCX server (Start> Programs> Cisco> Desktop> Admin)
Step 2:
- Browse into Locations> Call Center 1> Workflow Configuration> Workflow Groups and click the 'New' button on the top to create a new workflow. You can also use another existing workflow or the default.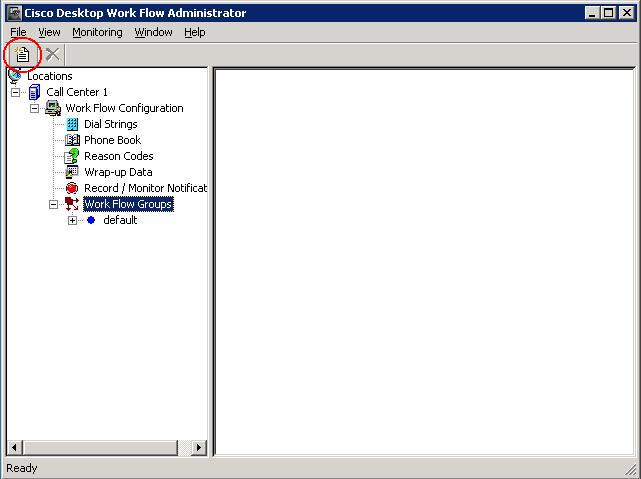 Step 3:

-Create a new workflow based on the default.
Step 4:

-Choose your newly create workflow and go into CAD Agent> User Interface. We'll use the first two un-used task buttons to add a Start and Stop recording options. Click the 'Visible' check box.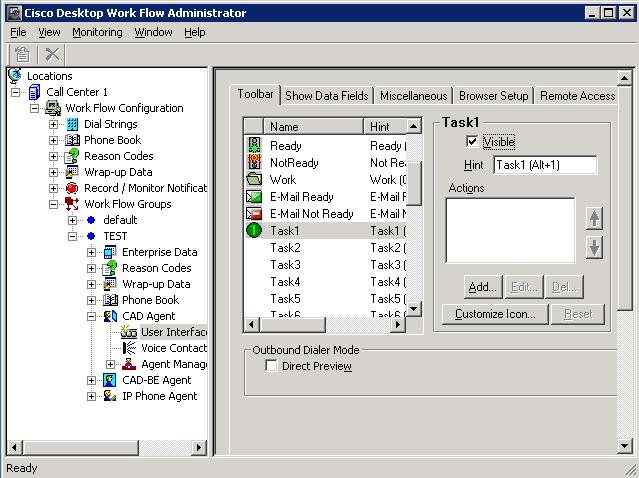 Step 5:

-From the Actions pane, click Add... and go to the Utility Action tab.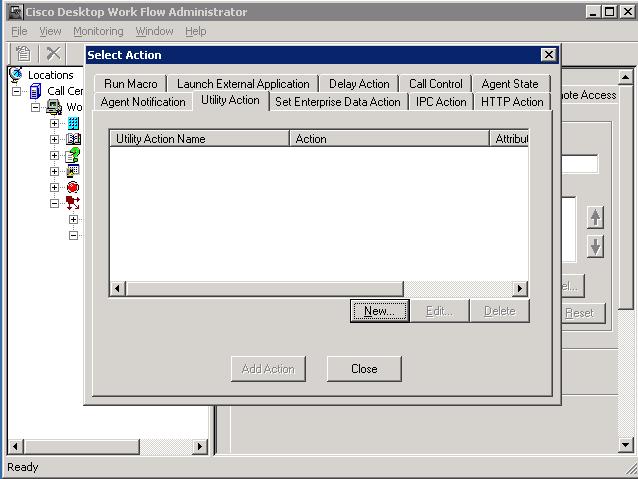 Step 6:

-Click the New.. button and add the Start Recording action like this: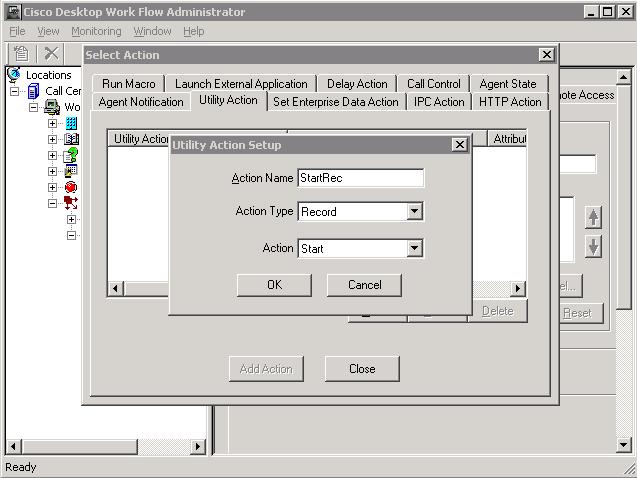 Step 7:

-Make sure to click over Add Action:
Step 8:

-Back in the User Interface you can add an icon to this new task. Click over Customize Icon... and select the Icon you want or browse for it.
Step 9:

-Now we have our Start Recording button that will show up in the CAD for the agent to use. Now we have to do the same for the Stop Recording button by using the next un-used Task button. The action should look like this:
Step 10:

-After both new task buttons are configured, make sure you click over the Apply button in the bottom:
Step 11:

-Great job! Now we just need to link this newly created WorkFlow to the agents we want to have the buttons to Start and Stop recording. Click over Locations, then over Desktop Administrator and choose SideA.
Step 12:

-The default credential are Admin with a blank password:
Step 13:

-Go to Personnel> Agents and you can choose which agents to have this WorkFlow or you can select it as default.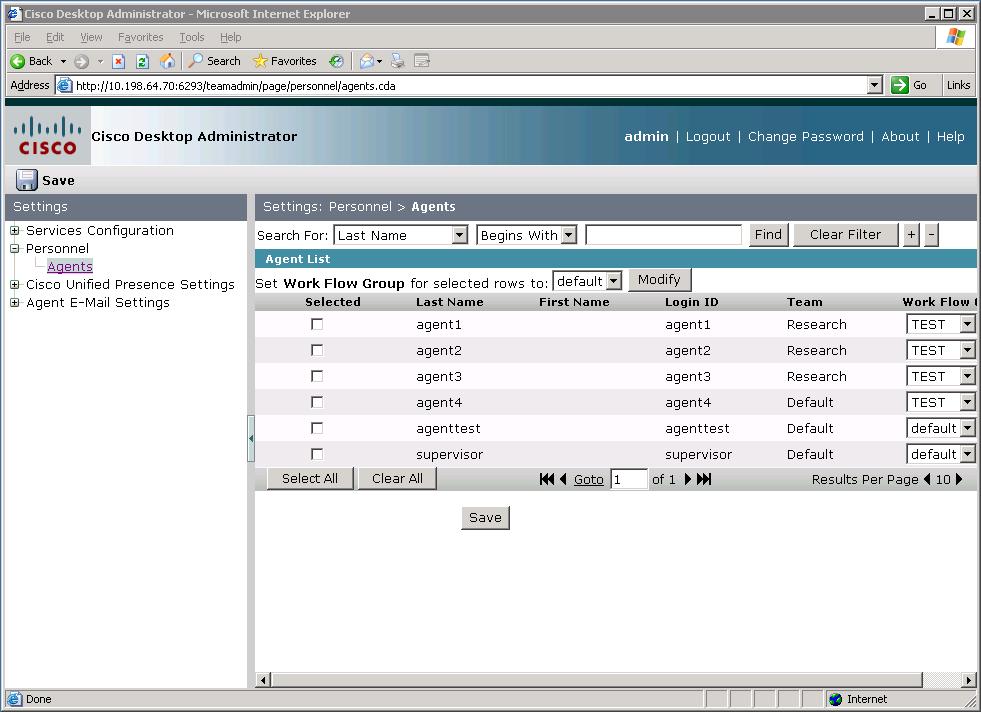 Step 14:

-We are done! Now we just need to have the agents log out, close up the CAD application and log back in again. Now the new tasks will show up in the CAD: