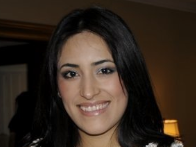 Beginner
Mark as New

Mark as Read

Bookmark

Subscribe

Email to a Friend
What can you do to significantly increase corporate collaboration and coordination, while accelerating decision making and strategic deliberations? These are just a few of the type of questions that will be answered at our next ASP special TelePresence event: Turning on a Dime: Flexible Strategy Design Relies on Adaptive Networks on October 26th. Terry Carroll, PhD and CIO at Fairview Health, as well as Stu Winby, Sapience Network Founder and a managing partner at Innovation Point will present on how the new "Adaptive Work System" has transformed Fairview Health into one of the top ten health systems in the country in 2010, according to Thomson Reuters.
I had the opportunity to sit down with Stu Winby to talk about his experience with healthcare and technology companies in what he terms "Adaptive Networks." So, here's the run down. An Adaptive Work System is a network of key people organized around a specific strategic initiative who use a design approach to make decisions, find solutions, and implement those solutions. Instead of a hierarchal system, the entire network from the bottom-up is utilized to make decisions. Typically company leaders organize a network of key people through a decision accelerator management process which then positions small adaptive teams to iterate through an implementation process.
What does this all mean for large organizations? Stu explains that one of the key benefits to using this strategic framework is that it significantly increases collaboration and coordination around a goal or problem. Another is speed. Through the use of the Adaptive Work System, decisions get made faster, and key players are mobilized along the way, creating higher productivity, and a responsiveness that leads to competitive advantage. It is common for executives to comment on the speed of getting things done compared to traditional approaches. For example, recently a Cisco executive said "we accomplish more in the last week than what would have taken us four months."
Please join ASP on October 26th for a fun and informative night where you will learn more about what AdaptiveNetworks are – and how to implement them at your own company...See you there!
*Don't forget that you can also attend via WebEx. Refer to the Registration page.
Guest Blogger: Ashley Winby, Social Media at ASP

You must be a registered user to add a comment. If you've already registered, sign in. Otherwise, register and sign in.