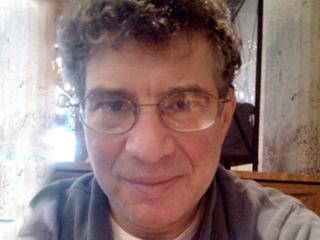 Beginner
Mark as New

Mark as Read

Bookmark

Subscribe

Email to a Friend
Behind the paywall at the Opus Research Web site is a five page advisory looking at the elements of the Customer Collaboration Suite, including SocialMiner, the yet-to-be-named Multimedia Capture and Storage resources and Cisco Finesse.
Here's how I concluded the piece:
Collaboration: On the Roadmap and in the Headlights
Cisco's Customer Collaboration resources amount to repurposing of features and functions of off-the-shelf collaboration tools. SocialMiner (with the yet-to-be-named media capture component) has several attributes of Cisco Pulse (which is a tool that mines the audio content of intra-company videoconferences to identify and link employees who would benefit from sharing expertise). Cisco Finesse is a contact center-tailored implementation of Quad.
Cisco's rush to bring the Customer Collaboration portfolio to market is a sign of some new realities in today's enterprise IT and contact center environments. Our research shows that deployment IT-blessed platforms and tools for instant messaging, conferencing, document sharing, forum-based online discussions have unquestionably reached critical mass.
Now we observe that the popular resources for "social networking", blogging and microblogging (Twitter) have made inroads that are just as significant as the locked-down IT-approved variety. What may have started as the action of a courageous member product support marketing team taking responsibility to post responses to an irate customer has become part of more routine ways to provide public redress to common complaints.
The time is ripe for Cisco to bring this product suite to existing customers and prospects alike. The capabilities that seemed to be beyond the headlights of most ecommerce-oriented firms just six months ago are well within planning range now. A growing number of companies feel compelled to treat social media as channels for both customer care and marketing. Cisco has technologies that have been in the works internally for a sufficient gestation period. They can now introduce it in response to popular demand.
While some of the announced products won't be generally available til next year, the Contact Center folks have done a good job of showing what Cisco is capable of and I look forward to the products fueling heightened competition for the next generation of contact center services.