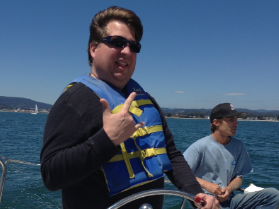 Contributor
Mark as New

Mark as Read

Bookmark

Subscribe

Email to a Friend
In a recent article that represented a compilation of The 100 Most Creative People In Busines 2013 according to Fast Company, one piece that I found interesting was with the head of operations at Dropbox- Ruchi Sanghvi- The Optimizer. In this piece, Ruchi talks about using her engineering background in an operations capacity. There are a lot of similarities between the two roles.
Operations revolve around managing business processes through definition, implementation and enforcement. Engineers focus on algorithms, which are step by step procedures with a multitude of error checking. Both complete with a result and if all goes well it's a positive result. Although by convention a nonzero result means an error in a computational algorithm
Ruchi explains her methodology "Engineers love to optimize problems. Now I optimize logistical problems. I ask: 'What's the goal? What are our constraints? What is the optimal, elegant way to get to that goal within those constraints?' I break it down in terms of a data funnel: 'Where in the funnel are we inefficient?' That analytical background really helps.". Because operations is company wide, it must be a collaborative process.
Establishing what the goals are can be extremely challenging as the number of collaborators increases. This is because each stakeholder you're collaborating with has their own agenda and often time a myopic view of what the goal should be. A VP of Sales may be very much focused on a goal of how to increase revenue while a VP of HR may be focused on a goal of increasing productivity while managing cost. Yet, to be successful the goals of all stakeholders must be understood. If each stakeholder is treated individually, then technology and process silos will emerge. The best solutions will provide horizontal technologies that are made widely available and can be inserted into specific vertical processes in support of individual goals.
Understanding the constraints is important, but I am a believer that solutions should be developed without constraints in mind. In other words, focus on delivering the optimum "to be" vision of how processes should work, what technologies should be used, and how you'd like to see the culture of your users. This is the optimum way of operating and should serve as a vision and long term goal. Then identify the current constraints and optimal way to support the goal within those constraints. Prioritize requirements based on short term needs that map into longer term goals. In many cases the longer term goals are about removing the existing constraints. This is why the vision should have no constraints when defined. Because then those constraints become part of the operational DNA and continue to fester as inefficiencies and challenges.
Continue to refine and optimize processes and technologies. Standardize on products and technologies that deliver the most value for your vision. Understand the broad set of goals will enable to select the right technologies based on the same use cases across departments and user types. For examples take a look at collaboration technology use cases. The experience of each use case is the same, while the environment and devices used may change. A great example of how to meet multiple goals with a single solution- map the use cases, define the technology investments, and refine the processes.
What's working for you? Are you refining processes or simply modernizing existing technology to speed existing processes? Does your strategy include breaking down the silos and constraints that exist today, or working around them? What challenges do you have in your operations?
You must be a registered user to add a comment. If you've already registered, sign in. Otherwise, register and sign in.