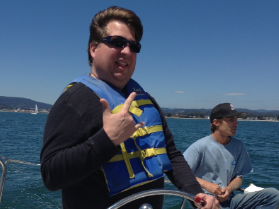 Contributor
Mark as New

Mark as Read

Bookmark

Subscribe

Email to a Friend
A short while back I was at the Cisco Executive Briefing Center (EBC) presenting to a customer with a co-worker of mine named Bob. It's not uncommon for us to present together and I enjoy the dual role and going back and forth. I think it makes for a much better experience with customers combining the story of collaboration with real world examples of video. This EBC presentation was the last of the day and on our way out we came across a group of women by the fishbowl. The fishbowl is a large, round room with glass walls that houses the demonstrations.
We stopped to chat a bit, asking where they were from and such. We came to learn that this was a delegation of women in IT as part of the TechWomen (http://www.techwomen.org) program. TechWomen is a professional mentorship and exchange program developed in response to President Obama's efforts to strengthen relations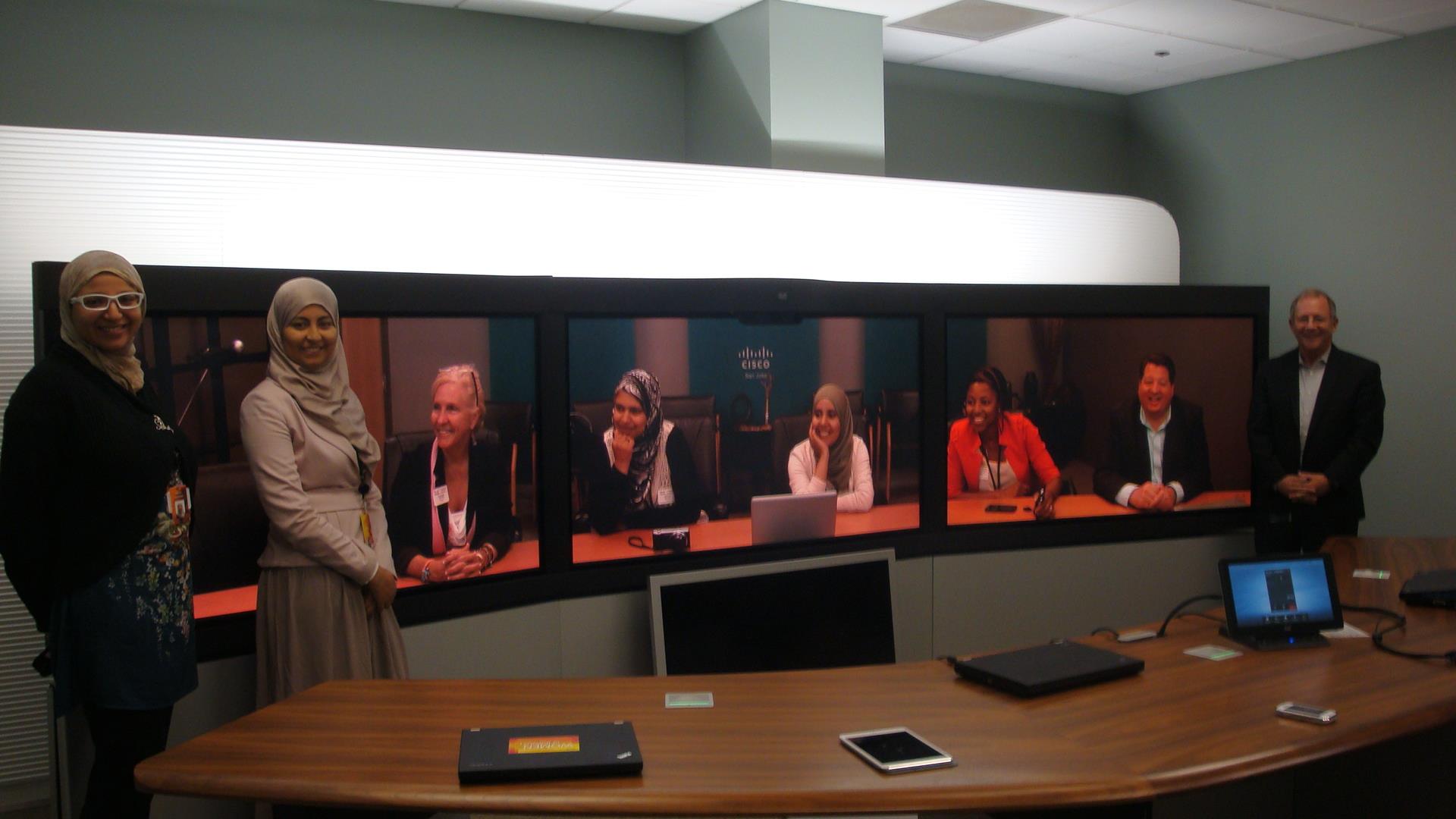 between the United States and the Middle East and North Africa. We spent a few minutes asking questions and learning about the program, where everybody was from, and what their interests were in the area of technology.
We then talked about how exciting the field of technology is, the fact that it's always changing and there's always something new just around the corner that will have a profound effect on how people live and how businesses work. We talked about how exciting it is to take these new advances and innovations and incorporate them into the different environments we're responsible for to deliver compelling business value for our stakeholders and users. Bob and I showed and talked about a few things on our mobile phones like the role presence plays and the ability to have video calls, as well as, host and attend video conferences. These future leaders in IT were familiar with video on mobile, but it turns out they hadn't had the full immersive experience. With that, Bob suggested we move to a couple of TelePresence rooms down the hall for a demonstration.
I've done this demonstration a couple of times and I think it's great. It's two TelePresence rooms that sit back to back. We divided the group into two and each took a room. We then called each other on TelePresence. These units are slightly older and not the just announced IX5000, but they were perfect for the purpose of demonstration. We did the usual demonstration stuff like showing how if you're moving across the room the sound will follow you on the other side and the ease of making the call with the big green "JOIN" button. We also answered all of the technical questions that came up. All and all it was a great, yet typical, demonstration of immersive video.
Then something interesting happened. We were finished talking about the features of TelePresence. All of the questions had been answered. We then started talking about the practical uses of TelePresence and the practical uses of video in general. We talked about how video could play a pivotal role in different industries that were both well established and just getting started in these countries. It was fascinating to hear the ideas and see the expressions as more and more use cases came to mind. The interesting thing was at no point did anybody stop the TelePresence call, or suggest we reconvene as one physical group of people to continue our conversation. Instead we just kept the conversation going and had the experience of being together. As you can see, we even took a photo across the two rooms as a single group.
The experience makes all the difference and when people don't have to think about it, but instead just collaborate. They have reached a new level. They've reached the level where they are doing instead of planning. It seems crazy to say, but when the experience becomes so simple, so delightful, and is the new norm, we don't always realize the true value. After all, if it's not difficult then anybody could do it. I was so happy and so honored to be part of the experience for this TechWomen delegation. I look forward to seeing what comes from these exceptional new leaders in IT and hope to have another chance run in with future delegations.

You must be a registered user to add a comment. If you've already registered, sign in. Otherwise, register and sign in.