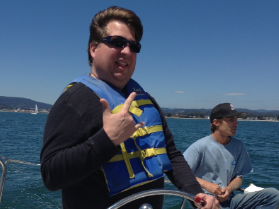 Contributor
Mark as New

Mark as Read

Bookmark

Subscribe

Email to a Friend
We could debate whether certain technologies are or are not a commodity, but the fact of the matter is when many enterprises evaluate their technology spend they consider two points: function and cost. This viewpoint yields initial cost savings when technology investements are awarded solely based on price. Unfortunately, a major consideration has been left out when evaluating enterprise technology investments mainly on price. The business risk and increased operating costs associated with multivendor environments, which in the long run may mitigate any initial cost savings.
This message is not new, but what is new is a research paper from Deloitte that details the value of a single-vendor architecture in mitigating business risk and those investing in technology need to consider these risks at the time of evaluation. This paper is a great lead in for the business architecture discussion that will translate to the technical architecture. This paper does two things:
It supports the single-vendor message from an independent, credible, 3rd party. The results are objective and speak for themselves.

It highlights the significance of helping IT identify business risk and the impact to their business-level stakeholders.
With a comprehensive collaboration portfolio that addresses the needs of voice, video, desktop applications and customer care. Cisco has the breadth of coverage to deliver the single-vendor solution for collaboration. While this paper is focused on the network, I'm excited how the message can be expanded to cover more then the network. I can sum it up in a single word "convergence". Networks continue to converge and while defining and architecting a converged network takes upfront effort the benefits to the business in the long run are greater. Let's look at a few examples:
Many may think of the network as a bunch of boxes that work together to deliver packets and for some network providers that may be the case. For Cisco, the network is a platform- a system that enables convergence of technologies and capabilities across multiple layers of the stack. This system has a set of interconnected architectures that deliver genuine business value in terms of scalability and growth, experience, flexibility, and lowered operational costs. Cisco will continue to emphasize the system and the architecture in delivering greater business value through a single-vendor technology investment.
Access the report from Cisco.com at www.cisco.com/go/deloitteresearch
You must be a registered user to add a comment. If you've already registered, sign in. Otherwise, register and sign in.