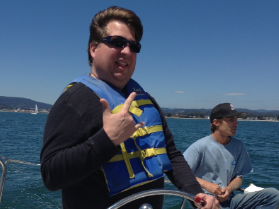 Contributor
Mark as New

Mark as Read

Bookmark

Subscribe

Email to a Friend
In most enterprise environments there are a plethora of communication vehicles to reach groups of people that share like interests and expertise. The earliest form could be considered the water cooler followed closely by the bulletin board. Today you may receive a voicemail blast to your phone or video that's played on your desktop instead of listening to someone at the water cooler. And the bulletin board has been replaced with e-mail blasts, newsletters (which are fancy looking HTML e-mail blasts with links to more information), and intranet web-pages. Most of these are push technologies in which the sender decides who should receive the messages and the recipient decides if they actually view/listen to them. Effectiveness is therefore dependent on the sender reaching the right audiences and those recipients opting in and understanding the message. To add further complications, we've all been caught in the chaos of messaging storms started with the dreaded "reply all", which snowball into a slew of replies that range from extremely constructive to "Don't reply all when replying" and ultimately leading to additional recipients opting out.
This "spray and pray" method of communication resembles in many ways mass marketing. With mass marketing a conversion rate that represents a small percentage of those targeted is considered a success. Unfortunately, this is not the case with corporate communications. Every member of a corporate group, regardless of size, that is not reached should be viewed as a failure. It's a failure in the sense that the wrong names are on the distribution list, or that the content is not of interest even to the right names. It also means greater effort and repeating of messages to eventually reach the entire audience. The more strategic the message, the greater the failure when it doesn't reach intended audiences.
These outbound communications are just one aspect of participation, another aspect is the cross-sharing of knowledge among like-minded individuals. These individuals will have varying degrees of knowledge from experts to those with simply an interest looking to learn more. The subject matters and participants will vary from the veteran workforce with expertise on the nuances of existing systems to the new workforce with expertise in technologies and tools that are cutting edge. Online communities are a great vehicle for enabling like-minded individuals to come together in a virtual environment to inform and learn from each other.
At Cisco, we found there was a great deal of interest in architecture. There are practicing architects in IT and Professional Services with knowledge to share, but there were also sales and marketing people that saw the value in architecture, but didn't have the experience to credibly talk architecture with customers. The creation of the Cisco Architecture Center of Excellence provides the environment where a diverse set of people and groups from across the globe and with different levels of expertise come together to collaborate on all things architecture from an industry and customer-centric viewpoint. Because the community is one of participation and not push, by default all members have interest in the content of the community and tend to be more active then industry standards as discussed in The 80/20 Rule is Actually 90-9-1 for Online Communities. This community boasts participation numbers in the range of 15-20% instead of the expected 9% number.
However, simply making a community available for those practicing architecture wasn't enough to ensure participation. A lot of consideration was given to the design of the community, the tools available to facilitate discussions, and special interest groups (SIG's) for more specialized topics. Also, regular meetings of a core team, as well as, a content advisory board and internal marketing and awareness efforts have helped drive the continued success of this community. A case study with details is available at the following link if you'd like to learn more on How Cisco Built a Global, Cross-Funtional Architecture Community.
I look forward to your comments on this case study and your thoughts on the use of online communities within your organization.
You must be a registered user to add a comment. If you've already registered, sign in. Otherwise, register and sign in.