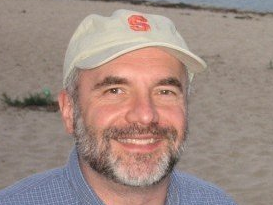 Beginner
Mark as New

Mark as Read

Bookmark

Subscribe

Email to a Friend
Many in the media have observed that this year's Enterprise 2.0 conference represented an inflection point in the industry. There is growing interest in how organizations can move beyond stand-alone community sites and leverage social collaboration to "get work done" within business processes. We see the same trend. Discussions Cisco had with attendees, as well as discussions heard during many of the conference sessions, have shifted from a debate about tools to a transformational conversation regarding social business. The transition from a technological focus to one that examines business value requires leadership teams to act more strategically to avoid social silos.
At the June Boston event, I had the opportunity to participate in a panel session,"Integrating Unified Communications and Social Business", that addressed a critical foundation of this new conversation. Moderated by Irwin Lazar, VP and service director, at Nemertes, the panel examined how social collaboration and unified communications can be integrated into a seamless experience to "get work done"; how companies can best address business and IT management issues; and what organizational changes need to be considered to solidify planning around all forms of collaboration. The clear message coming out of the panel discussion was that "social + UC" is a market convergence trend that will change how organizations examine current and future enterprise collaboration platforms. We agree. Cisco WebEx Social has been designed from the ground-up to include instant messaging, presence, voice, video, and conferencing as core platform capabilities.
Below are other highlights and reflections from the panel discussion:
"Ownership":
It's becoming more rare to find a single decision-maker for a particular tool as technology becomes cross-functional from a business perspective, integrated across many applications from a developer viewpoint, co-dependent on other tools from an infrastructure stance, and spans multiple support groups from an operational perspective.

As unified communications becomes pervasively integrated across the application portfolio, including social, governance and change management become key priorities.
External Influences
Our digital lifestyle now has enormous impact on the computing experience we have at work. It's becoming more common for people to own their own smart device (phone, tablet) and have that device provisioned by their employer to support business communication, collaboration, and access to enterprise applications.

The "Bring Your Own Device" (BYOD) trend is gaining traction and forcing IT organizations to diversify age-old policies and standards based on a desktop legacy.

Leadership teams and strategists need to re-think security, provisioning (e.g., App Stores), and related IT management practices. Simply "saying no" is not an answer. IT organizations need to identify risks, methods to alleviate risks, and work with business leaders to determine what level of risk is acceptable vs. potential benefits (e.g., new work models, employee satisfaction).
Role of Architecture
It's always good to leverage enterprise architecture groups when introducing new solutions (e.g., social business) or integrated technologies that involve multiple architectural domains (e.g., integrating social and UC technologies).

Standards can help but often do not provide a panacea. XMPP is becoming more popular for instant message and presence (e.g., Cisco, Facebook, Google). However, standards for social business are still emerging and/or gaining adoption (e.g., OpenSocial, CMIS, activitystrea.ms).
Social + UC
There is plenty of room in the market still for innovation when it comes to blending social tools with unified communications. The panel imagined how buddy lists could become more like the public following/followers model used in micro-blogging. Also discussed were how opportunities exist for a more unified employee profile and hover card across all applications. There was also discussion on how activity streams can be viewed as a type of social presence or "presence over time" as people propagate their status updates, informing the world of their activities.

User experience was brought up time and time again as a major design aspect that vendors and developers need to "get right".
Determining Success
Multiple measurement vectors need to be considered when determining business value and success of social business efforts. There is no "one size fits all" set of metrics.

Part of the challenge is due to the very nature of social collaboration. When collaboration occurs in the context of a structured activity, such as a process or project, there's a better chance that strategists will be able to reach consensus on metrics and ROI. However, when the interaction becomes more informal and community-centric, strategists will often have to resort to metrics that are based on correlation of outcomes along with qualitative feedback from participants.
Social Communications: Better Together
Our inclusion of unified communications as a platform foundation for social collaboration should be no surprise given Cisco's heritage and market leadership in this area. However, our solution remains unique in the market. That could be one of the reasons why we had so much attendee interest and booth traffic in the exhibit area. WebEx Social's use of open standards and pre-built integrations allows organizations to leverage existing Cisco investments (e.g., Jabber, WebEx Messenger, WebEx Meetings, Unity Connection, Unified Communication Manager, and video endpoint compatibility with Cisco TelePresence endpoints and Cisco IP video phones), as well as popular market offerings for instant messaging and presence from IBM and Microsoft. The approach taken by others to bolt on UC tools is less robust than delivering those capabilities through an architectural model.
As social business systems integrate with a range of different applications such as video and unified communication, avoiding a "social silo" requires an enterprise collaboration platform designed for extensibility. Strategists need to consider how social business and collaboration initiatives impact not only their processes but related issues such as user experience (including mobile), governance and change management practices, development and integration requirements, security and compliance needs, and so on. For additional information on how Cisco enables a rich communications experience for social collaboration, I invite you to visit our WebEx Social page.
You must be a registered user to add a comment. If you've already registered, sign in. Otherwise, register and sign in.