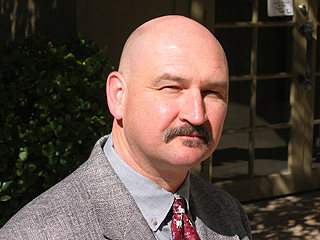 Beginner
Mark as New

Mark as Read

Bookmark

Subscribe

Email to a Friend
In case you haven't noticed, awards in the contact center industry now come thirteen to the dozen. Over the past few weeks I've received an avalanche of e-mails informing me that one vendor or another has "won" the "Product of the Year" award from a company that publishes industry trade magazines. Suspiciously, each e-mailed press release cited the same award and contained very similar quotes from the same person who, apparently, bestowed these identical awards upon various companies.
I don't think it's a secret these days that if you're a contact center equipment supplier you can get as many awards as you can afford. The whole award business has become a sham but, as an industry friend once told me, buyers love awards and as long as buyers love awards, vendors will keep purchasing them.
Fortunately there is still some integrity left in the contact center awards business. CRM Magazine makes vendors earn rather than buy their Market Service Leader award. For this reason, I believe this is one of the few credible awards left in the industry today.
Similar to the way "Best of Show" recognition used to be awarded at trade shows back in the day, CRM Magazine still uses this same method to determine which companies deserve to be recognized in their annual Service Leaders award. CRM Magazine goes out to industry analysts and asks for an opinion. No money changes hands and there are no deals being made in smoke-filled back rooms. Vendors don't nominate themselves and they have no say in the process. The end result is credible recognition that buyers should pay attention to.
This year's contact center infrastructure Service Leader award went to Cisco. Perennial analyst favorite Avaya took a hit in the "company direction" rating as many analysts, myself included, wondered how the massive market share grab disguised as the Nortel acquisition will affect the company in the long run.
I believe the factor that pushed Cisco to the head of the pack this year is the company's stated commitment to Web 2.0 infrastructure for the contact center. Unless you live under the proverbial rock, you've seen how quickly customer service has been impacted by social media applications, and that impact isn't likely to lessen in the future. Cisco has planted a stake in the social media ground and has embraced Web 2.0 as an application platform for the future. Backed by a portfolio of innovative products introduced as the Customer Collaboration suite last November, Cisco is shaking up the contact center market and I'm glad that CRM Magazine recognized that without insisting on an award fee.
Well done Cisco, and well done CRM Magazine.
2 Comments
You must be a registered user to add a comment. If you've already registered, sign in. Otherwise, register and sign in.