Enable high performance teams and elevate customer experiences with artificial intelligence. Executive and Technical Blogs Learn about the innovative Webex Meetings features unveiled at Cisco Live like People Insights, facial recognition, action item tran...
Read More
Webex Events Use Cases Use the attached use cases to share how Webex Events can help your organization achieve great results. Big announcement You've got a big announcement to make! New product launch You're ready to launch an amazing new product. Leverag...
Read More
Want roadmaps? Are you headed to Cisco Live? You're in luck! As a member of the Collaboration Customer Connection program (CCP) you have access to roadmap sessions exclusively at Cisco Live. Not an Collaboration CCP member? No worries! Simply register for...
Read More
Frustrated with online and video meetings? You're not alone. Learn how Cisco's cognitive collaboration technology provides a genuinely intelligent solution for customers whose current online and video meetings aren't providing the experiences they need to...
Read More
Cisco announces transformations in cloud calling and huddle experiencesRead Amy Chang's blog on Building Bridges for Bigger Impact The new huddle workstyle Portfolio of high value huddle space solutions designed for new agile workstyles that deliver consi...
Read More
Learn more about what Webex Meetings has to offer, and let us know why you love Webex. New Webex Meetings #Webexceptional
Today, Cisco announced new advances for meetings. A couple of insights: 1. Scheduling meetings is even easier 2. New video devices 3. New headsets Click here to learn more about these exciting advances in Cisco meeting technology. For a more in-depth look...
Read More
On Friday August 10, 2018 between 7:00 PM and 11:59 PM GMT in APAC, and on Friday August 17, 2018, between 7:00 PM and 11:59 PM GMT in the US and EMEA, Cisco will be expanding the coverage area of Webex Audio services. This upgrade only affects customers ...
Read More

Have you been hesitant to start a large upgrade of your conferencing and collaboration? It's a big job, and it can open up a lot of hidden issues in a company. However, the rewards can be amazing. At Vyopta, we are a SolutionsPlus partner that provides mo...
Read More
Thank you in advance for any assistance.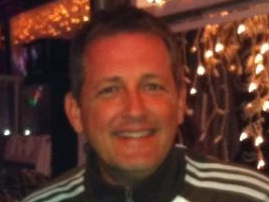 If you haven't already registered, you still have time. You must be a Customer Connection Program member to register for this briefing.Collaboration Customer Connection (members only)
Last week I wrote about how much we enjoyed talking with everyone who came to see us at Cisco Live as well as InfoComm, a conference with thousands of products from hundreds of exhibitors and more than 39,2015 attendees. It was great to learn how our vide...
Read More
Did you know that Lync is a fully supported client in Cisco Collaboration Meeting Room (Cisco CMR) meetings.When we say interoperability we mean it. Even when that means supporting proprietary protocols. For instance, to ensure that Microsoft Lync and Sky...
Read More
Sometimes when the essence of something is so eloquently captured, there's no need to say it any differently. That's how I felt when I read Gartner's latest Magic Quadrant for Group Video Systems report. In it, we feel Gartner confirms Cisco's position as...
Read More

We've got all the technology....Sure, we'll get this up & running. We will make sure everything is running smooth on fancy virtualized platforms. Is that going to make it a success? From experience I can tell you the technical deployment is only 1 part in...
Read More