Hi Experts, I was recently facing CUE login issue. When I was trying to open the session I was getting ServicesEngine boot-loader> prompt instead of CUE_Hostname# I did a lot of search but didn't come through any solution, I have fixed the problem which I...
Read More

Brace yourself for major disruption in the future of work: https://bit.ly/2zqPjiK.
New Cisco Webex Quick Classes! Perfect to recommend to anyone needing to brush up on their Webex Meetings or Webex Teams skills.For both Webex Meetings and Webex Teams (formerly Cisco Spark)30 minute live trainings for end users Get questions answered in ...
Read More

There are five core tasks we need to accomplish to get an MPLS VPN up and running:Enable MPLS on the provider backbone.Create VRFs and assign routed interfaces to them.Configure MP-BGP between the PE routers.Configure OSPF between each PE router and its a...
Read More

Together, IBM and Cisco are building an open, integrated "Intelligent Collaboration" platform that will capture and understand how teams work together to improve the way people work. Check out Cisco and IBM's announcement...What do you think about this pa...
Read More
Since our announcement in August, engineers, user experience and design teams from Cisco and Apple have been working side by side and testing together to make sure you have a truly delightful experience with your iPhone and iPad on your company's Cisco as...
Read More
Every year, Enterprise Connect is the #1 conference to hear informed debates and thorough analysis of competing collaborating technologies. Under one roof, you get to hear from industry leaders of all major equipment, software, and service providers. It i...
Read More
Industry digitization is happening as we speak. Our customers are looking at areas where they can maximize benefits from digitization, and they are looking to Cisco as the partner with the expertise to guide their transformations.At Cisco Live Berlin, Cis...
Read More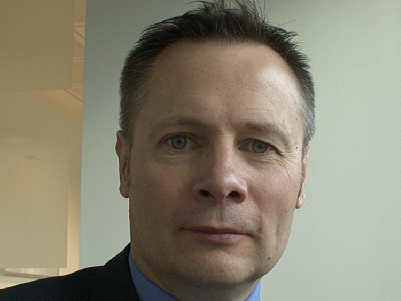 Cisco has historically advocated separate data and audio/video VLANs. This is a great best practice as it enables Access Control Lists (ACLs) to be easily added at the Layer 3 boundary to control both signalling and media traffic. This has worked well for...
Read More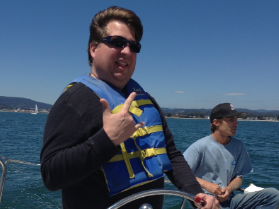 In his most excellent book Collaboration, Morten T. Hansen identifies several barriers to good collaboration. One of these barriers is cultural in nature and is called hoarding. Hoarding is where an individual or team keeps knowledge to themselves. This m...
Read More
As part of my job at Cisco, I get to spend time with Champions. Specifically, Cisco Champions.As the Collaboration architecture lead for the Cisco Champions program, I get to interact directly with this select group of customers and partners on a regular ...
Read More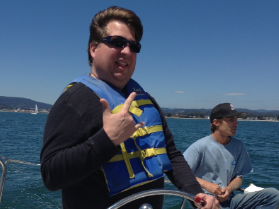 The first thing you may wonder is how can you have a mobile workspace. After all, the point of being mobile is that you can be anywhere and if you're anywhere, you may not have a physical workspace. This means your accessories must also be mobile. They sh...
Read More
Interested in learning more about #CiscoSpark? Find out what's new with the messaging app and what the Spark team has been working on in our next #CiscoChat. Tune in live here to A #CiscoChat with the #CiscoSpark teamJoin us on Thursday, September 10 at 1...
Read More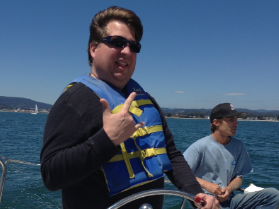 There are many different ways that we collaborate. We may collaborate in person. We may collaborate over the phone, through e-mail, using video, conferencing, or social. These are just a few examples. Generally speaking over the course of a collaborative ...
Read More