AI is going to change many tasks and, as a result, many jobs. In this podcast on artificialintelligence in the workplace, we explore how jobs may change--and what companies can do to keep workers ahead of the shift: Check out the podcast: http://bit.ly/33...
Read More
Frustrated with online and video meetings? You're not alone. Learn how Cisco's cognitive collaboration technology provides a genuinely intelligent solution for customers whose current online and video meetings aren't providing the experiences they need to...
Read More
On Friday August 10, 2018 between 7:00 PM and 11:59 PM GMT in APAC, and on Friday August 17, 2018, between 7:00 PM and 11:59 PM GMT in the US and EMEA, Cisco will be expanding the coverage area of Webex Audio services. This upgrade only affects customers ...
Read More
An interview with Xaver Bandi, Salesforce Developer at b+s The community working on and with Salesforce is as dynamic as the software platform itself. We decided to find out more about some of the folks in different roles in this collaborative ecosystem, ...
Read More

Have you been hesitant to start a large upgrade of your conferencing and collaboration? It's a big job, and it can open up a lot of hidden issues in a company. However, the rewards can be amazing. At Vyopta, we are a SolutionsPlus partner that provides mo...
Read More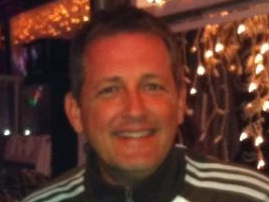 If you haven't already registered, you still have time. You must be a Customer Connection Program member to register for this briefing.Collaboration Customer Connection (members only)
Keyword: #CiscoChatTechaisle recently surveyed more than 1,200 small-to-medium and midmarket business leaders to uncover perspectives about video collaboration. Organizations use video in a variety of ways, including: marketing, customer service, and face...
Read More
Last week I wrote about how much we enjoyed talking with everyone who came to see us at Cisco Live as well as InfoComm, a conference with thousands of products from hundreds of exhibitors and more than 39,2015 attendees. It was great to learn how our vide...
Read More
Did you know that Lync is a fully supported client in Cisco Collaboration Meeting Room (Cisco CMR) meetings.When we say interoperability we mean it. Even when that means supporting proprietary protocols. For instance, to ensure that Microsoft Lync and Sky...
Read More
Sometimes when the essence of something is so eloquently captured, there's no need to say it any differently. That's how I felt when I read Gartner's latest Magic Quadrant for Group Video Systems report. In it, we feel Gartner confirms Cisco's position as...
Read More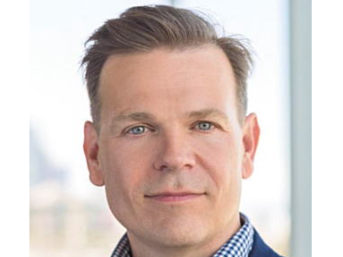 What kind of a world will you live in three years from now? How about five? Will your personal robot pour you a drink after your self-driving car delivers you home? That's where we're headed, and it's a pretty quick trip: self-driving cars are already on ...
Read More
On a recent visit to my doctor's office, I observed something that I probably wouldn't have paid much attention to in the past: When a nurse called the next patient back for her appointment, a young girl also stood up and explained that her mother didn't ...
Read More
Did you know that the Guns N' Roses anthem Sweet Child O' Mine was originally written as a practice guitar riff?A friend told me this as I recently struggled to play it, making sounds closer to 'chopsticks' than to one of the most famous guitar tracks eve...
Read More

We've got all the technology....Sure, we'll get this up & running. We will make sure everything is running smooth on fancy virtualized platforms. Is that going to make it a success? From experience I can tell you the technical deployment is only 1 part in...
Read More
At Enterprise Connect in March, we announced a number of collaboration innovations, including a new telepresence concept called high-intensity collaboration. High-intensity collaboration describes a meeting environment where people can interact with conte...
Read More