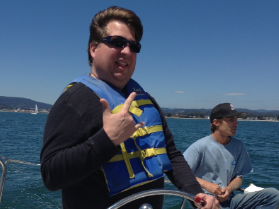 Contributor
Mark as New

Mark as Read

Bookmark

Subscribe

Email to a Friend
Big things are happening! The way people are communicating is changing at a pace never before seen. An explosion of new devices that are all network-enabled and taking advantage of increased speeds has enabled people to create and share more data last year then all previous years combined. This thing called "the cloud" (quite the oxymoron) is everywhere and it's not just something for consumers, but for enterprise IT organizations to build internally and connect to externally. Trends of consumerization in IT are no longer questions of "if" and "when", but rather "what" and "how". This video provides great insight into the changes that are occurring today that you need to consider when preparing for the next generation of users, technology, and ways of doing business.
The greatest challenge in preparing for the changes that are happening is that being prepared takes planning and planning takes time. Proper planning and structure allows for faster turn-up of capabilities and support as new technologies and devices are introduced. The first thing that requires planning is your network foundation to overcome the seven myths of the good enough network as explained by Mike Rau. As you work on your cloud strategy take into consideration in a virtualized environment the applications and servers you rely on for business could be in one location today and across the globe tomorrow. Furthermore, how to federate among different clouds is nontrivial and brings to the discussion legal and risk complexities surrounding the management of data in such distributed environments. Finally, securely enabling the pluthera of devices and applications to connect and provide value to their users while ensuring the quality of experience they expect at any location.
In the end what do we get? We get transformation, transformation in the way we work, live, play and learn. We will become more productive, working in the office or remote, using new forms of collaboration and new business processes. The lines between professional and personal devices will continue to blur, yet the work/life balance will become more even. We will be able to immediately share special moments with friends and family in ways never before experienced. Our knowledge will grow with increased access to new resources and methods that allows expertise to find us based on our needs. The future is coming, what big things are happening in yours?
You must be a registered user to add a comment. If you've already registered, sign in. Otherwise, register and sign in.