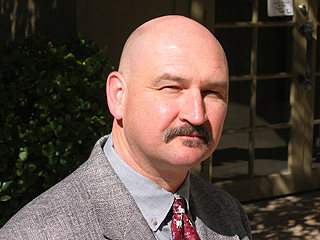 Beginner
Mark as New

Mark as Read

Bookmark

Subscribe

Email to a Friend
Returning last week from the Cisco consultant, analyst and partner meeting in Miami, I was struck by the thought of how well the company seems to straddle the line between blue sky futures and the reality of today. This was particularly true with the presentations that related to the contact center industry.
Let me make it clear that I'm a big fan of the futuristic videos that many companies routinely produce to demonstrate how visionary they are. I remember seeing videos 10 or more years ago at analyst events with Nortel and Avaya that did nothing short of amaze me in terms of their vision of how we would be communicating in the future. I couldn't wait. Of course, none of that stuff came true but it sure was fun to watch at the time.
Cisco had some pretty cool videos and demos too. I particularly liked the one with the golf course and the video white board that you can move images around on with just a touch of your finger. Would a contact center ever pay for something like that? Not a chance, but it looked cool.
John Hernandez seemed to keep his feet on the ground when it came time to talk about customer collaboration. It seems to me that Cisco has made huge strides in its commitment to the customer contact market, no longer relying on the IT department to make the decision to go with Cisco in the customer care function. Cisco is now going directly to the market and as a result, strategic executives with customer care responsibility are making the decision to buy Cisco solutions. I think this has a lot to do with Cisco's ability to communicate a comprehensive, meat-and-potatoes contact center strategy to the people tasked with taking care of a company's customers. Going with Cisco is no longer an exclusively IT decision.
Ironically, it is quite possible that Cisco's commitment to customer collaboration may represent a potentially seismic shift in the company's future sales and marketing strategies. In the past, Cisco was heavily IT focused. Historically, Cisco led with information technology solutions that dazzled the IT guys, then came in with complementary products that allowed Cisco to penetrate the enterprise from the back door and work its way up to the front office. Sometimes this included the contact center.
Cisco's current emphasis on solutions such as unified communications and telepresence will force the company to find a different way into the enterprise. I submit that the natural enterprise entry point for these advanced communications solutions will be the contact center. Companies looking for a tangible return on investment (ROI) for these solutions will find it in the contact center in the form of accelerated first call resolution (FCR) and improved customer sat scores. Once collaborative applications prove themselves in the customer care function, it will be a natural progression for these applications to find their way into the rest of the enterprise.
While some of the collaboration solutions Cisco has for the enterprise will likely appeal to top tier companies and forward thinkers, I foresee the contact center collaboration solutions holding mass market appeal. Futuristic thinking combined with real-world applications – blue sky and terra firma – will likely be the winning combination for Cisco and its partners in the contact center.
You must be a registered user to add a comment. If you've already registered, sign in. Otherwise, register and sign in.