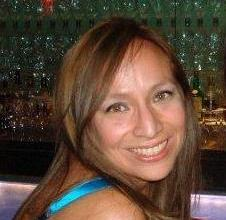 Beginner
Mark as New

Mark as Read

Bookmark

Subscribe

Email to a Friend
The hype around social networking continues in 2009, and no better social networking site than Twitter, has been able to demonstrate how social networking and media will revolutionize the way we live, work and play. It has become a number of different things to a number of different people. Personally, I use Twitter to read the latest news, connect with people in my industry, and other areas of interest, and keep up with the life of friends as well. I implement the 80/20 rule: 80% is professional use, and 20% is personal. Each individual uses Twitter in a different manner…and that's OK. No one has said that Twitter needs to be one thing to everyone. In fact, I think the beauty of the tool is that it can be anything to anyone.
Facebook is another phenomenon. What Facebook has done is revolutionary. Being able to find old friends, make new friends, join groups with similar interests, stay in touch with family, is what true social networking is. The ability to see your distant loved ones and friends, know what they are up to, see their pictures, understand what they're thinking, at the click of a button, is a major change in the way we stay connected, and has made the world a smaller place.
So what do these phenomenons together mean to the enterprise? Is there a place for enterprise social networking or is it an oxymoron? Do business and social not go hand in hand? I would say they do. In fact, I would say they have for a long time; business lunches and dinners, are bringing social and business together. What has changed is the way in which we do this, and the way in which we communicate. It has been brought into the digital age, and changed the way in which we connect.
I believe the next step in this social networking phenomenon is understanding how it can be brought to the vertical industry. I will use healthcare as an example because I believe that through the power of social networking and crowdsourcing, it can help to accelerate so much of the manual process that hinders innovation in this industry. The concept of patient communities is something that has opened up opportunities within the healthcare space. It can bring patients together with similar illnesses and diseases to find one another and compare medicines, treatments, doctors, etc. It can provide support, both emotional and physical, to patients who have a common illness. It also provides a soundboard for patients who want to share their experiences, and even participate in clinical trials.
Another form of social networking that is already being experimented in healthcare is that of physician/patient interaction. Healthcare combined with Web 2.0 technologies has enabled consumers to securely connect with physicians utilizing real-time collaboration tools such as audio and web conferencing, VoIP, and instant messaging, via a social networking platform. There is no longer a need to schedule and go to an appointment, as physicians are readily available to chat via instant messaging, or conferencing. This type of collaboration not only provides flexibility for consumers, but also empowers them to choose based on their specific needs.
The evolution of social networking and unified communications is occurring and the way in which we interact in our daily lives, not only from a social perspective, is changing. In order for enterprises to remain competitive it will be necessary to adapt to these changes, in order to meet the needs of customers. I'd be interested in hearing how you are implementing unified communications and collaboration tools, such as social networking in your business.
You must be a registered user to add a comment. If you've already registered, sign in. Otherwise, register and sign in.