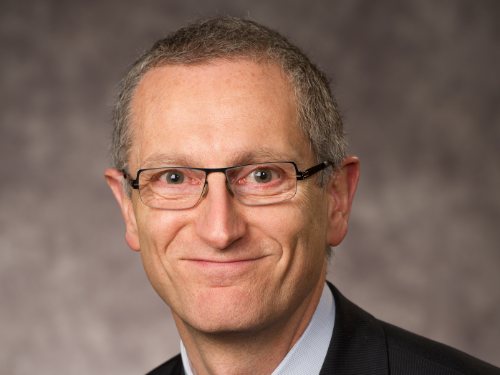 Beginner
Mark as New

Mark as Read

Bookmark

Subscribe

Email to a Friend
This is the second in a multi-part series of blogs comparing and contrasting the Microsoft and Cisco approaches to providing enterprise collaboration in the post-PC world. The first blog from Cisco SVP and GM, Rowan Trollope, discussed the differences between a purpose-built architecture and a desktop-centric approach that needs third party extensions to make a working enterprise-class system. Today's discussion will focus on how the two companies are approaching the trend towards "Bring your own device" (BYOD) to work.
There's no question that in the Post-PC era, the "Bring Your Own Device" (BYOD) movement has had a dramatic impact in the workplace. Not so long ago IT spent considerable time and money provisioning and servicing identical black laptops for thousands of employees. Now it is becoming more common to see people walking through the door with a MacBook, a Galaxy S3 or an iPad to work, and nobody looks twice. You don't need a crystal ball to see where this trend is going.
Recent estimates show that over 200 million personally owned smart devices are expected to be found in the workplace by 2016 and that the iPad can already be found in 94% of the Fortune 500. While those numbers are compelling, statistics pertaining to shifts in operating systems (OS) tells an even more dramatic story. Back in 2000 my black issued PC was part of the 97% of computers that ran Windows. Today, if we look more broadly at devices overall (not just computers but phones and tablets), reports I've seen estimate that Windows' share of devices has dropped to 20% — and is actually less than 5% if you consider just smartphone share alone.
Given these changes, I'd assume Microsoft would have started focusing long ago on investing in Lync for other operating systems, like iOS. After all, mobile collaboration is an essential part of the work landscape, and most mobile devices don't run Windows. Yet the Microsoft strategy still seems to focus primarily on the PC and Windows platforms.
Do these statements and actions reconcile in your minds with an open-handed commitment to BYOD?
It seems as if Microsoft is competing for mobile OS and device share against other leading device manufacturers, pushing their own agenda for Windows in what is becoming an increasingly hard-fought market.
And, given Microsoft's "First and Best on Windows" approach to collaboration, you also have to wonder if Lync clients on Apple and Google devices will have a consistent, compatible user experience alongside the equivalent Windows versions. It sounds like Microsoft would prefer you to Bring Your Own WindowsDevice (BYOWD) to work. As referenced in Carl Wiese's blog yesterday, 72% of respondents in a recent survey said Microsoft's "Windows first" strategy will have at least some negative impact on their business. To state the obvious, Cisco doesn't compete with the mobile device or OS providers, which allows our development teams to work closely together without tension or rivalry. We have developed a variety of products specifically for iOS and Android, Cisco was showcased at the Apple's iPad2 launch event last year, and had over three million downloads from Apple, Google, and Blackberry® App Stores. We remain strongly committed to an "any device, anytime, anywhere" strategy that embraces a multi-client BYOD not BYOWD environment.
Our commitment also extends to developing applications for the Microsoft Windows Phone 8 and Windows 8 RT devices, if and when they get market adoption.
You make the call … BYOD or BYOWD? Your choice.
Laurent
This blog is second in a multi-part series of blogs that compare and contrast the Microsoft and Cisco approaches to providing enterprise collaboration in the post-PC world. We encourage you to follow the series and share your comments. We also invite you to visit a microsite that has a wealth of information, including a white paper where this topic is discussed in detail.
You must be a registered user to add a comment. If you've already registered, sign in. Otherwise, register and sign in.