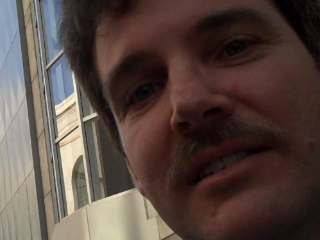 Beginner
Mark as New

Mark as Read

Bookmark

Subscribe

Email to a Friend
I attended Cisco Live last week. The event provided a great opportunity to exchange information with our customers and partners and to learn about other Cisco products.
There was a great deal of interest about current support for virtualization as well as our plans to support VMware on the Cisco UCS (Unified Computing System) in the future.
For those most interested in details about our current support for virtualization for PGs and AW clients, I pointed them to two documents, the "Virtualization Guide for Cisco Unified ICM/Contact Center Enterprise & Hosted, Release 7.5(3)" and the Server Virtualization section in the "Hardware and System Software Specification (Bill of Materials)" which are both on CCO in the ICM End-User Guides page .
We are in the planning phase to support Unified CCE, CVP and EA using VMware on UCS as an additional platform, targeted for the second quarter of 2010. To learn more about the system I bought a book about it called Project California: a Data Center Virtualization Server - UCS (Unified Computing System). I found it to be a very comprehensive book which devotes 50% to reference material and 50% to the specific implementation of the California project. To get a copy of the book, go to Lulu.com.
The book describes many features which lower TCO, one of which is the use of a CNA (Converged Network Adaptor). It's a single connector which supports both Ethernet and Fiber Channel over Ethernet (FCoE), saving CAPEX from fewer components, switches and cabling, and saving OPEX from the reduction in power and cooling compared with systems that support separate Ethernet and Fiber Channel interconnects.
I made the following video clip at Cisco Live which shows the size of a UCS chassis. I used both the Telepresence Recording Studio demo at Cisco Live, and a Flip video camera to make it.
I also made a short video clip which shows Tommi Salli from the UCS team explaining some additional aspects of the UCS which help to lower the TCO. I captured this after attending his introduction of UCS session. You will need to turn the volume up for this one. Go to https://communities.cisco.com/videos/2223
Cisco Live 2009 was a great event!
You must be a registered user to add a comment. If you've already registered, sign in. Otherwise, register and sign in.