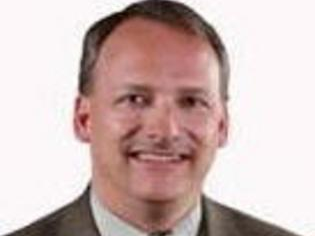 Cisco Employee
Mark as New

Mark as Read

Bookmark

Subscribe

Email to a Friend
In this global economy, the people you deal with are more dispersed than ever. Yet at the same time 75% of business executives consider in-person collaboration an imperative. The survey that revealed that figure is an interesting read, and validates experiences that we've all encountered first-hand. How many times have you experienced communications that were misinterpreted or failed to engage participants effectively, negatively impacting relationships, projects, and business outcomes? As the pace of business gets faster and more complex, how do you: get everyone on the same page; scale resources to be in more places at once; and maintain face-to-face relationships with widely dispersed colleagues, customers, agencies, partners and advisors?
Visual collaboration is the next stage for many businesses as they put in place collaboration strategies to drive even higher levels of productivity for their business. However, for some organizations the up-front costs -- to deploy the technology, train or acquire the right IT skill set, and provide the needed consistent level of inter-connectivity -- can be barriers preventing them from accelerating business impact through video.
With our October 16 announcement, customers now have more choice in how they consume visual collaboration with Cisco TelePresence-as-a-Service (TPaaS). Cisco TPaaS places the Cisco TelePresence infrastructure in the cloud, powered by Cisco's best-in-class architecture and network and managed by trusted Cisco certified partners. With this as-a-Service offering, there are even more flexible options for the deployment of telepresence and the acceleration of business impact through video. With Cisco TPaaS delivered from the cloud, organizations experience a predictable OpEx model, simplify operations (including interoperability with legacy video solutions), reduce risk of technology obsolescence, free IT resources to focus on core and strategic initiatives, and gain capabilities to scale based on business demand.
Expanded Cisco TPaaS service options help users:
Meet any time with an in-person experience. New "rendezvous" meeting options provide a personal conference bridge which can be used to meet securely with your colleagues, customers and partners -- no scheduling required.
Work the way they want/need to work. With cloud-based Cisco TPaaS, it is simpler and quicker for businesses to scale video and telepresence to those specific people who can create the greatest impact using video. Companies simply provide or lease the video and telepresence endpoints needed to meet users' varying needs -- from immersive in-room solutions to desktop to employees' personal mobile devices. A qualified Cisco partner handles the rest.
Customize and control their meeting environment. New active meeting management options enable real-time meeting controls to help users create the appropriate atmosphere for the topic and attendee profile. For example, hosts can quickly and easily manage participant add or drops, creating personalized messages, changing the layout, muting background conversations, securing meeting access, extending a scheduled meeting or capturing a meeting roster.
In our November 14 webcast, our Cisco product experts will provide more detail on this and other cloud collaboration announcements, and also provide some guidance on finding the right deployment model for your business. Hope you can join us.
---
You must be a registered user to add a comment. If you've already registered, sign in. Otherwise, register and sign in.