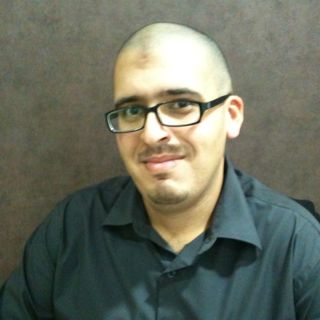 VIP Advisor
Mark as New

Mark as Read

Bookmark

Subscribe

Email to a Friend
CUE ships with a voicemail piece and a basic auto attendant. However, CUE has a built-in IVR component which provides the capability to use custom scripts created using CUE script editor. The IVR capability in CUE is limited version of UCCX IVR component.
You can create your custom scripts and upload them to CUE to perform different function's such as MeetMe password authentication.
CUCM Configuration
Create CTI Route Point with DN as CUE IVR number
Create CTI ports with any unused DNs (the number of CTI Ports should equal to IVR port licenses)
Create an application user with 'Standard AXL' and 'Standard CTI Enabled' privileges.
Associate CTI ports and CTI RP to the application user
CUE Configuration
Upload all prompts used in the script to CUE (System > Prompts)
Configure CUCM application user in CUE as JTAPI and Web User with CUCM IPs
Navigate to IVR > Application and create a new application
The Calling Number for IVR application should equal to CTI RP DN
Navigate to System > CTI Ports and import the CTI ports created inside CUCM into CUE.
Once these steps are completed, you can verify the CUCM to check the status of the CTI ports and RP. They should be registered which means that CUCM can route calls now to IVR
Caution
CUE has three licensing components:
IVR Ports: The total number of CTI ports can be imported and used by CUE. These CTI ports can be used for voicemail, IVR, or both.
Mailboxes: The total number voicemail boxes can be created in CUE
IVR Sessions: The total number of concurrent IVR sessions
The sum of IVR sessions and voicemail sessions shouldn't exceed the number of CTI ports. If the sum if IVR sessions and voicemail sessions exceeds the number of CTI ports, CUE will disable voicemail service.
#show license application status
voicemail disabled, ivr session quantity (2) is equal to or exceeds available ports (2)
ivr enabled: 2 sessions
Once you configure IVR sessions, CUE will assign the remaining sessions to voicemail regardless of the configured number of voicemail sessions.
#show license application status
voicemail enabled: 6 ports, 4 sessions, 10 mailboxes
ivr enabled: 2 sessions
1 Comment
You must be a registered user to add a comment. If you've already registered, sign in. Otherwise, register and sign in.