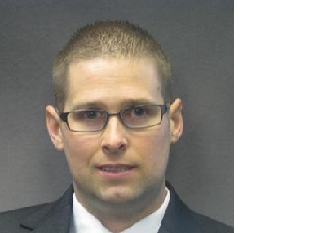 Beginner
Mark as New

Mark as Read

Bookmark

Subscribe

Email to a Friend
One of the famous axioms in business is, "It's better to work smarter than harder." I'll add one for government employees, "You'd be wise to spend taxpayer money smartly." The City of Longwood, a suburb of Orlando, Florida, which is known for its historic heritage and small-town charm is doing just that.
The challenge facing the City was its 150 employees were dispersed between ten buildings across town including City Hall, Police Department, Fire Department and Water Utilities. So, when a desktop service request came into the IT department, the IT Manager, Craig Dunn, needed to travel across town to resolve the issue.
Additionally, City employees demanded a high-level of administrative privileges on their computers, which of course led to a higher level of maintenance requests due to viruses, corrupt software and greater security concerns. And just to make it even more interesting, did I mention the IT department for the entire City consists of only one person?
The City of Longwood made a novel move by deploying virtual desktops to simplify desktop management across the municipality. They deployed 90 Cisco Virtualization Experience Client (VXC) 2211 endpoints. On the back end, the City is powering the endpoints using three Cisco UCS-C210 servers, an EMC AX-4 SAN and VMWare as the virtualization software. A systems integrator, Nexis IS, facilitated the installation. With the Cisco Virtualization Experience Infrastructure (VXI), the City centralized desktop management and made it easy to refresh or troubleshoot remote desktops. The virtualized solution frees up Longwood's one-person IT department to focus on other more strategic issues. Gone are the days of driving up travel costs by driving across town to load new software on someone's desktop or troubleshoot an issue. City staff can breathe easier knowing there is an alternative to their systems being on administrative lock down because of limited IT bandwidth. If someone has an issue with their desktop, the IT person can easily troubleshoot or refresh remotely.
For Longwood, virtualizing desktops not only saves time, money, and enables the City to do more with less, it is also a step towards supporting a bring your own device (BYOD) environment.
This reminds me of another business axiom, "Happy employees are productive employees". Looks like Longwood is a small town taking big steps to success.
Longwood is just one of many customers finding business benefit through virtualized solutions. I invite you to learn more about Cisco Virtualization Experience Infrastructure (VXI).
Justin
You must be a registered user to add a comment. If you've already registered, sign in. Otherwise, register and sign in.