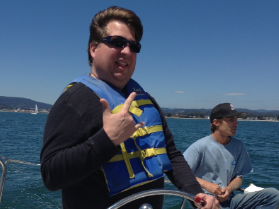 Contributor
Mark as New

Mark as Read

Bookmark

Subscribe

Email to a Friend
The first thing you may wonder is how can you have a mobile workspace. After all, the point of being mobile is that you can be anywhere and if you're anywhere, you may not have a physical workspace. This means your accessories must also be mobile. They should fit in your pockets, or at the very minimum your laptop bag. Most people will argue that a laptop is a portable device, not a mobile device. Even if it is equipped with mobile connectivity. Consider what device(s) you use most when on the road.
The first piece of your mobile workspace is your mobile phone or tablet. I don't own a tablet. I prefer something that fits in my pocket. When I'm on the go, I use my mobile phone as my primary means of communication. Today I have the Samsung Galaxy S5 Active and I'm happy with it. The phone is the foundation for the mobile workspace. There are some key collaboration applications that need to be installed to realize the most value of the mobile workspace.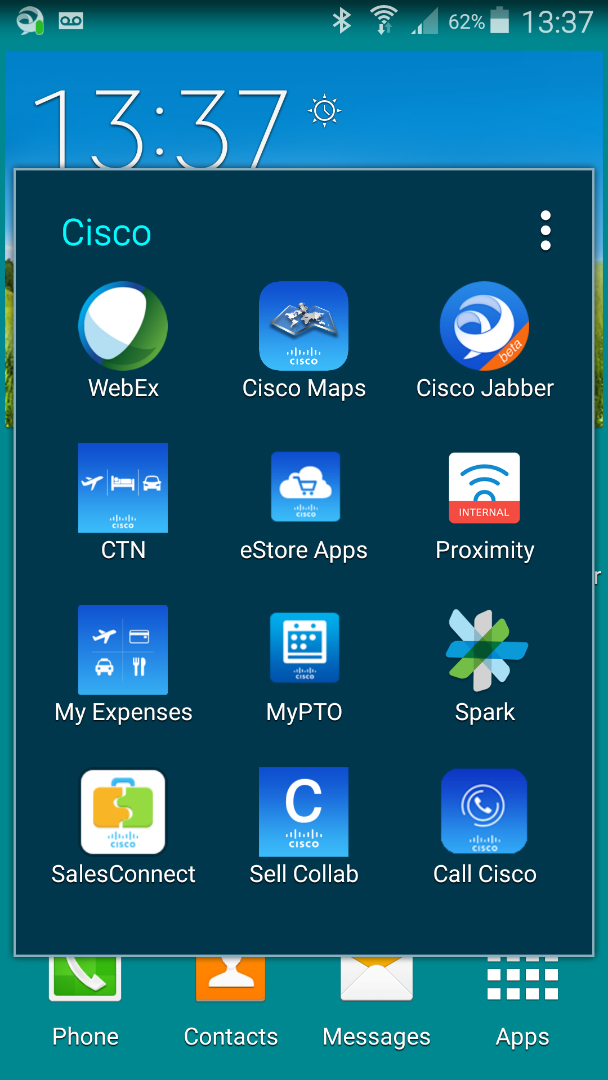 My collaboration user persona is that of a mobile worker. I spend time in the car. I spend time among the buildings on the Cisco campus. And I spend time with customers and attending events. The applications I use most are: Jabber, WebEx, and Spark. Jabber is my Unified Communications (UC) client. I use it primarily for 1:1 IM's and calls. WebEx is my meetings client. I use it for groups participating in scheduled or ad-hoc meetings. Spark is my team client. I use it for working together with others to complete a project. Each of these applications have features that are specific to their use case, but they also offer integrated real-time communications and a consistent user experience of voice, video, and content share.
It's the voice, video, and content share experience that drives the need for the final piece of the mobile workspace. The screen. There are going to be times you won't be able to view the screen and be limited to audio only. Being a mobile worker doesn't mean you need to be limited to audio all the time. There are quiet rooms all over the Cisco campus and I often find myself jumping in one to attend a meeting with just my mobile phone. Well, just my mobile phone with a stand and headset.
The stand I found at Bed, Bath & Beyond in a bin and it cost me next to nothing. The need for the stand is stability.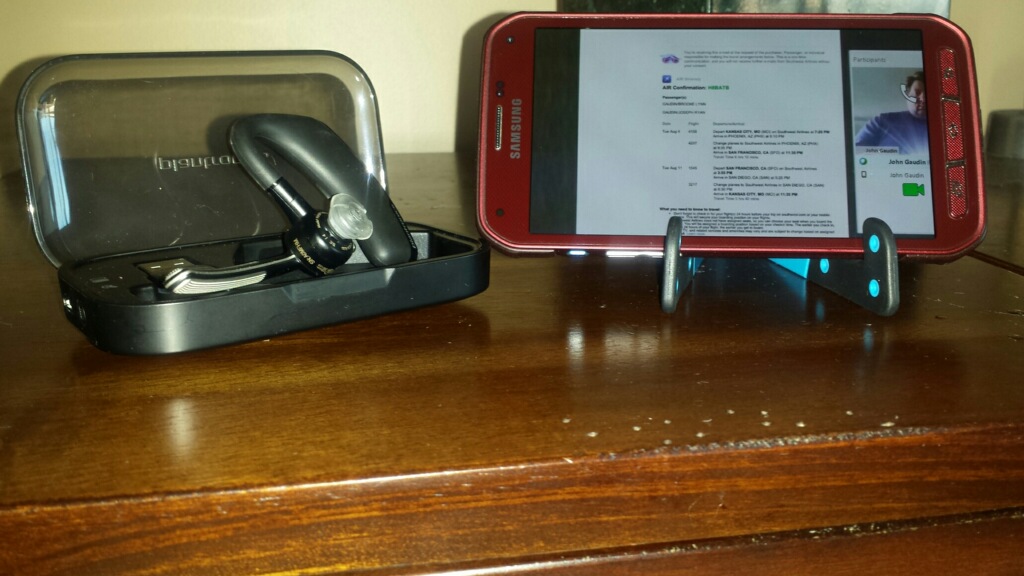 Use a stand so you can easily view content and so your video to others doesn't become shaky. We don't want The Blair Witch Project affect. My headset is the Plantronics Voyager Legend with case. This is the must have accessory. Every interaction is video enabled. If you hold the phone to your ear, you can't see the video and they can't see you. To be most effective at collaboration you want to have a consistent experience of voice, video, and content share. The headset gives me that experience. I'm not advocating you walk down the street with a selfie-stick(or is it a narciss-stick?) and your headset on while collaborating away. However, find an Audio Privacy Room (APR), or even a quiet corner as I did in this photo and you can make it your mobile workspace. One of the other things I really like about the Voyager Legend headset is the little USB that is already synched with the headset. Now I can easily connect to my mobile device or to my portable device, wherever I am. Furthermore, if I'm using a hard endpoint that is USB enabled, I can use the headset with that as well.
The way we work is changing. The workspace is no longer the office with a desk, computer, and phone. Rather, the office is where you are at any given time. You can have the same collaboration experience in the office, at home using your laptop, or remote using your smartphone. In today's mobile world, you're going to find more and more collaborative activity happening over your smartphone. Have the right tools to make your mobile workspace the most effective and productive workspace it can be. Take advantage of voice, video, and content sharing no matter where you are, without disturbing others. What tools do you use today for your mobile workspace? What would you like to see in the future for the mobile workspace?
7 Comments
You must be a registered user to add a comment. If you've already registered, sign in. Otherwise, register and sign in.