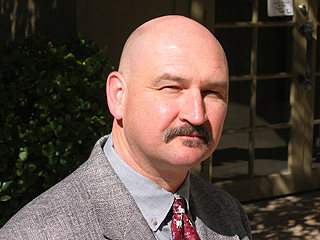 Beginner
Mark as New

Mark as Read

Bookmark

Subscribe

Email to a Friend
If you haven't already seen this clip from ABC World News, it's worth watching.
http://abcnews.go.com/WNT/video/jobs-call-centers-back-us-14243481.
It underscores the fact that despite an overall unemployment rate that exceeds nine percent in the U.S. as of this writing, the U.S. contact center industry continues to enjoy a record of employment growth that includes a net gain in employment every quarter for the past nine quarters. I am not aware of any other industry or market segment that can boast this sort of growth as the U.S. continues to struggle through a very difficult period of post-recession economic recovery.
Through our association with the National Association of Call Centers (NACC) at The University of Southern Mississippi, Saddletree Research has access to employment data gathered at the University's Call Center Lab and compiled by students. This highly accurate data lists, on a company-by-company basis, which organizations are hiring and which are downsizing, and by how many employees.
As illustrated in the table below, there have been two spikes in employment during the last six quarters, the most recent occurring in the second quarter of this year. These employment spikes are likely indicators of the return of business to third party outsourcers that may have been suspended or reduced during the recession. If we look at the top ten contact centers adding agents during the second quarter of 2011, 60 percent are third party outsourcers.
Figure 1: U.S. Contact Center Industry Growth by Quarter, 2010 – First Half 2011
Calendar Quarter Jobs Gained
Q1 '10 1,643
Q2 '10 649
Q3 '10 3,929
Q4 '10 9,695
Q1 '11 1,740
Q2 '11 11,787
There is no indication at this point that a slowdown in hiring should be expected anytime soon. In a study of end-user intentions for 2012 that Saddletree Research is conducting with the NACC, early results indicate over 40 percent of respondents intend to add agents to their headcount in 2012. 51 percent of respondents intend to keep headcount steady and replace agents as they leave during the course of normal turnover. Fewer than six percent of respondent companies plan to reduce headcount in 2012.
This expected growth bodes well for contact center solutions suppliers. Unlike the recession of 2002, the recent recession did not result in surplus equipment for most contact centers. Having learned a hard lesson about neglecting and downsizing the customer service function during the 2002 recession, contact centers did not make the same mistake in '07 – '09. As a result, we expect to see demand for solutions such as workforce optimization (WFO) and analytics increase along with the growth in industry employment.
As the rest of the economy continues to struggle, it is clear that the contact center industry has turned the corner and is in expansion mode. We believe the industry's employment growth is an indicator of a strong year ahead for the contact center industry as a whole.
1 Comment
You must be a registered user to add a comment. If you've already registered, sign in. Otherwise, register and sign in.