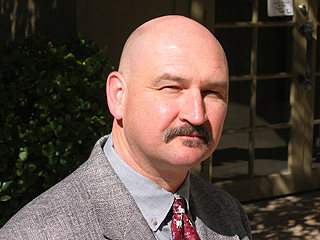 Beginner
Mark as New

Mark as Read

Bookmark

Subscribe

Email to a Friend
Mobility is a topic of increasing interest in the contact center industry. The exceptional popularity of mobile communications devices is forcing customer service professionals to consider how to make these mobile devices conducive to a complete customer care experience. Today it is common for a mobile device user who needs personal service to have to terminate the typical mobile application in order to initiate service with a live agent.
While the industry concentrates on mobility from the customer side of the equation, I think there is an equally important aspect of mobility that is being overlooked by much of the industry. The overlooked aspect addresses mobility on the task side of the customer service transaction; i.e., on the contact center side. In other words, what about bringing mobility to some of the tools and applications being used in the customer service center.
With the advent of the Web 2.0 framework and the ability to create widgets, or applets, that are browser-based and can run on any browser-enabled mobile device, the possibilities of mobilizing many contact center tasks moves from concept to reality. The challenge now becomes creating practical applications that address contact center performance as well as customer convenience.
First thought, of course, is to provide agents with mobile access to contact center applications while they're outside of the contact center, but that doesn't make a lot of sense. Realistically speaking, it is unlikely that many hourly wage agents will be motivated to take work home after their shift is over. The exception to this may be allowing agents access to their schedules and request changes at any time from a mobile device. This is an agent mobility application that makes sense.
For the contact center supervisor and manager, mobility could become an essential tool. Providing supervisors the ability to move around the contact center while monitoring performance metrics could be an industry game changer. Providing mobility for supervisors so that they could leave their desk without having to leave performance applications behind could boost productivity exponentially. Efficiency could also be significantly improved if, for example, supervisors had anywhere access to things like the master schedule in order to quickly address the need to attend to tasks such as shifting breaks around and other schedule adjustments.
The challenge now is for a technology supplier to step up and start working on making mobile applications on the contact center operational side a reality. This will take a little more imagination and creativity than will creating mobile applications on the customer side, but I believe mobility applications on the inside will have just as great an impact on the industry as mobility applications on the outside. It's time to start thinking about contact center mobility from the inside out.
You must be a registered user to add a comment. If you've already registered, sign in. Otherwise, register and sign in.