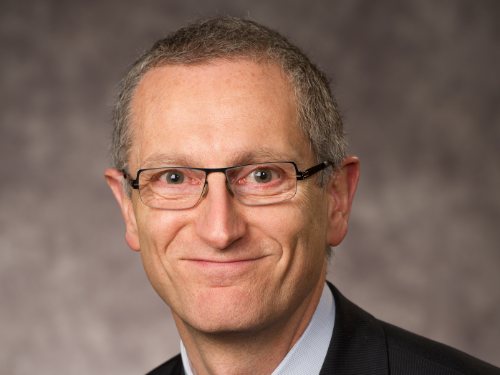 Beginner
Mark as New

Mark as Read

Bookmark

Subscribe

Email to a Friend
2009 marks the 150th anniversary of the publication of Darwin's "On the origin of species". To celebrate, I thought I'd take a Darwinian look at the business that keeps me and many of us at Cisco busy, Unified Communications and Collaboration. Of course this short piece is not a substitute for Geoffrey Moore's excellent "Dealing with Darwin", which is a much deeper read, but I'll take a different angle.
First of all, as a living organism, humans compete for resources and must protect themselves against predators (true, as of late, save for the occasional shark we have not been really predated as a specie). In business, competition for resources means market share, acquisition of talent, channels, intellectual property and everything which contributes to a successful model.
Seen in this light, success is only temporary and challenge inevitable, so how can businesses build successful strategies? In nature, successful strategies include: external symmetry (do you know any widespread asymmetrical animal?), 2D and preferably 3D sensory capabilities, a functional and well connected nervous system, and some sort of centralized management and administration (a.k.a. intelligence), along with survivability features including an immune system to protect against and control toxic agents. And of course, the ability to adapt to ever-changing conditions and some level or personalization.

In business, success strategies include innovation -- during every evolution phase -- customer initimacy, product or solution leadership, and operational excellence (which, by the way, is a key driver of the adoption of Collaboration solutions, as Padmasree Warrior pointed out in her VoiceCon keynote.)
For Cisco, this means making customers ever more successful by delivering the right architecture and developing it consistently. This means being very focused on the user experience - we all know of some great innovations which died because of the inability of real world users to put them to work, and on easy adoption - the term viral is now commonplace in technology marketing circles, another hook to my biological metaphor. Evolution shows us that to succeed (as a specie at least), you have to be really good at something. Enjoyable experiences, not failed experiments, are our goal and driver.
Where the analogy stops however, is that there is a randomness factor in evolution. In contrast, at Cisco we are building and evolving against a roadmap that stems from our creativity, and even more importantly, from listening to our customers and partners -- understanding what matters to them, what they want to accomplish and which challenges they have to surmount. This is where we adapt and change ourselves, but in a deliberate and organized way.
When Dan Miller of Opus talks about Recombinant UC, he is exactly right (I will go out on a limb here and state that recombinant DNA is engineered evolution; one of the very interesting applications is biosynthetic insulin - not a small contribution to healthcare). For UC, disaggregating the previously monolithic stack and enriching it with new applications will create new customer benefits and it is a huge opportunity for everyone.
Having paid tribute to Darwin, I would be happy to continue this discussion, but it could engage us in a long conversation and distract us from UC. I hope I gave you some food for thought - another form of collaboration!
You must be a registered user to add a comment. If you've already registered, sign in. Otherwise, register and sign in.