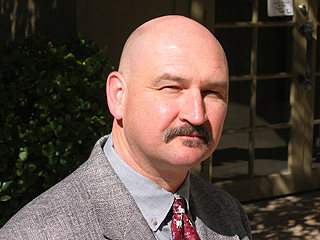 Beginner
Mark as New

Mark as Read

Bookmark

Subscribe

Email to a Friend
The U.S. contact center industry has seen sustained growth in employment for the past 14 calendar quarters in a row. Coming off of exceptionally strong growth in the third quarter and fourth quarter of 2011, the industry took an unexpected dip in employment during the first quarter of this year, as illustrated in the following graph.
Source: Saddletree Research
While the first quarter employment number remained positive, it was the lowest growth in contact center employment the industry has seen since the second quarter of 2010, as the industry was climbing out of the depths of the recession. While the first quarter of 2012 saw job growth of 12,687 jobs, there was a concurrent loss of 12,174 jobs leaving a net gain of only 513 jobs.
The majority of job losses were a result of the layoff of thousands of contact center workers by T-Mobile and Verizon wireless. These contact center jobs were outsourced to offshore contact centers. Both T-Mobile and Verizon have had contact center layoffs in the past, but the fact that they both downsized their contact centers by such large numbers and at the same time is something of a puzzle. The answer most likely lies in pending legislative action.
In December 2011, House Resolution 3596 was introduced by Representative Tim Bishop (D-NY). Called the United States Call Center Worker and Consumer Protection Act, the bill required companies to disclose the physical location of business agents engaging in customer service communications. Those companies that relocate their call center operations overseas would be ineligible for Federal grants or guaranteed loans.
HR 3596 was not the first legislation that addressed the loss of U.S. contact center jobs to overseas outsourcers. It is actually the fourth such bill introduced since 2005. The difference with HR 3596 was that it had legs and was moving through the six step process involved in a bill signed into law.
States are also getting into the act in 2012 with state level legislation directly addressing contact center workers introduced in at least five states including Arizona, New Jersey, Florida, Maryland and West Virginia. In New Jersey, Verizon was the recipient of approximately $113 million in subsidies from the state while at the same time laying off workers in their New Jersey contact centers and sending the jobs overseas. Verizon also posted $33.4 billion in profits over the past three years, likely prompting New Jersey legislators to wonder why the state was subsidizing a highly profitable company that was sending New Jersey jobs overseas.
With HR 3596 making its way through the approval process, I assume that the wireless companies thinking about moving their contact center operations overseas were feeling the heat. Rather than waiting to see if HR 3596 had better luck than its three predecessors in becoming law, they made their move in the first quarter of this year. Between T-Mobile and Verizon, thousands of contact center jobs were shipped overseas, causing a significant dip in the employment growth that the U.S. contact center industry had enjoyed since 2009.
Ironically, HR 3596 was defeated on July 19, 2012 by a vote of 56 – 42. At least 60 votes are required in the U.S. Senate for a bill to be enacted into law.
It could be argued that the jobs were as good as lost anyway and that the possibility of HR 3596 being enacted into law just prevented prolonged industry suffering. In fact, the U.S. contact center industry bounced back in Q2 of this year with the addition of 10,914 jobs. In the meantime, ten new office towers designed to house call centers are currently under construction in various locations in the Philippines where outsource contact centers are expected to employ 1.3 million Filipinos by 2016.
You must be a registered user to add a comment. If you've already registered, sign in. Otherwise, register and sign in.