Cisco Employee
Mark as New

Mark as Read

Bookmark

Subscribe

Email to a Friend
Drive to 9 Program
Index
What is Drive to 9 Program? Watch Video..


What is in it for me?

Drive to 9 Support Architecture
o PDI
o TAC
o LICENSING
How to check, I am System Ready ?
o Upgrade Readiness Tool
o Web Based
o iPad Application
What upgrade path is best for my CUCM Setup ?
o Simplified Upgrade Process
o Jump Upgrade
License Migration Simplified
What is Drive to 9 Program ?
Drive to 9 is a comprehensive and holistic program designed to help you upgrade the current Cisco Unified Communications Manager install base to 9.1 or higher.
Simplified Upgrade Process
Customized Upgrade Collateral

Simplified License Migration

Readiness Assessment Tools

VODs
Compelling Offers and Incentives
Server Hardware offers

Licensing & Services offers

Video Accelerator Bundles

Endpoints & Application Offers
Focused Support
Upgrade Resource Central

Drive to 9 TAC and PDI help desk

Licensing SWAT team

Support Forums
What is in it for you ?
This will enable you to leverage next generation Collaboration Experiences, such as Video, BYOD, B2B , IM/Presence, and Cloud.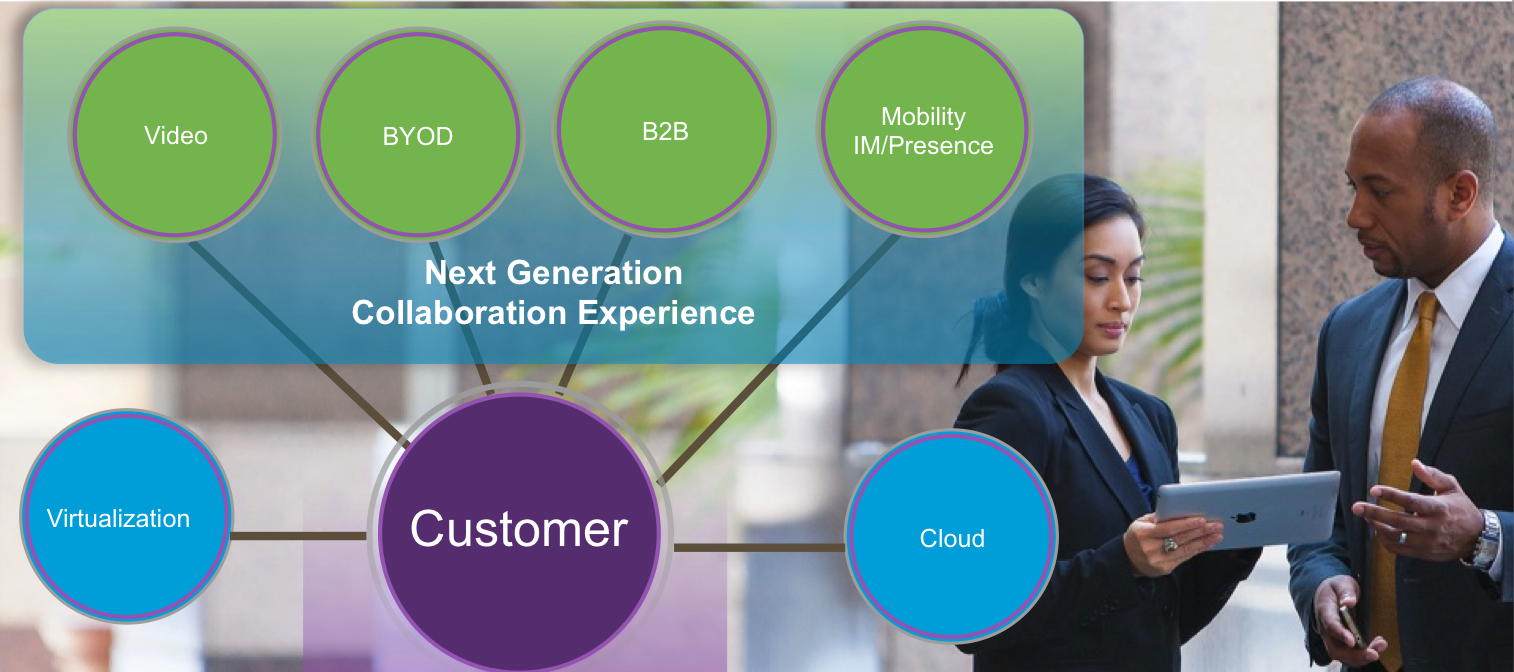 Drive to 9 aims to make upgrading CUCM 9.1 easier in all aspects from sales to upgrade process to support:
By simplifying the upgrade process and creating a high touch licensing procedure, customers and partners will be able to upgrade easily and painlessly

You and Partners can take advantage of comprehensive workshops, e-learning, and training

Attractive discounts on the Cisco Collaboration portfolio and services are available through a simplified and enhanced Collaboration Breakaway PLUS promotion when you displace competitors or upgrade customers

PDI (Product Design and Implementation), TAC, and Licensing Help Desks stand ready to help with any questions every step of the upgrade process

Drive to 9 Support Structure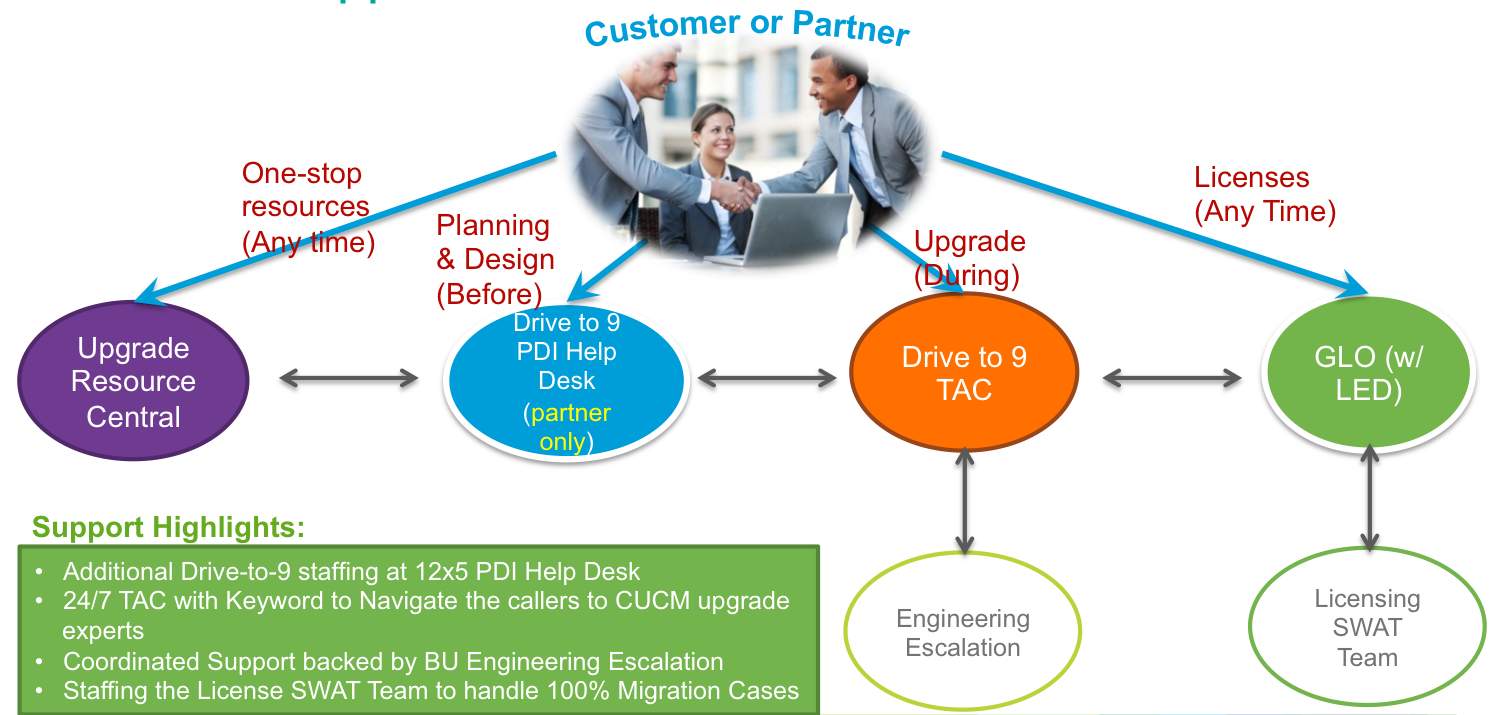 We have extensive support at different Levels:
Product Design and Implementation Helpdesk

TAC with special keyword to navigate you to CUCM upgrade experts

Co-ordinated Support backed by BU Engineering Escalation

License SWAT team to handle 100% Migration Cases
Open case using Service Request Tool, Special Sub-Tech --- > Comunication Manager Upgrade to v9 (Drive-to-9 Initiative)
Support Aliases
Area
Description
Mailer

All Licensing Issues

Inquiries on license policy, migration and procurement, please file a case with GLO

Technical Support

Inquiries on technical difficulties during upgrade process, please file a case with TAC

Upgrade Planning and Design

(Partners only)

Inquiries on preparations and project planning needed for upgrades, and available support services, please file a case with PDI Help Desk

Upgrade Procedures

Inquiries on upgrade process documentation and upgrade scenarios

Readiness Assessment Tools

Inquiries on use, performance, and results interpretation for Readiness Assessment Tools (web and iPad apps)

UCSS

(Unified Communications Software Subscription)

Inquiries on Cisco Unified Communications Software Subscription(UCSS)
How to check, I am System Ready ?
Upgrade Readiness Assesment Tools
We have Web based and iPad based tools available to check the upgrade readiness of your Unified Communications Manager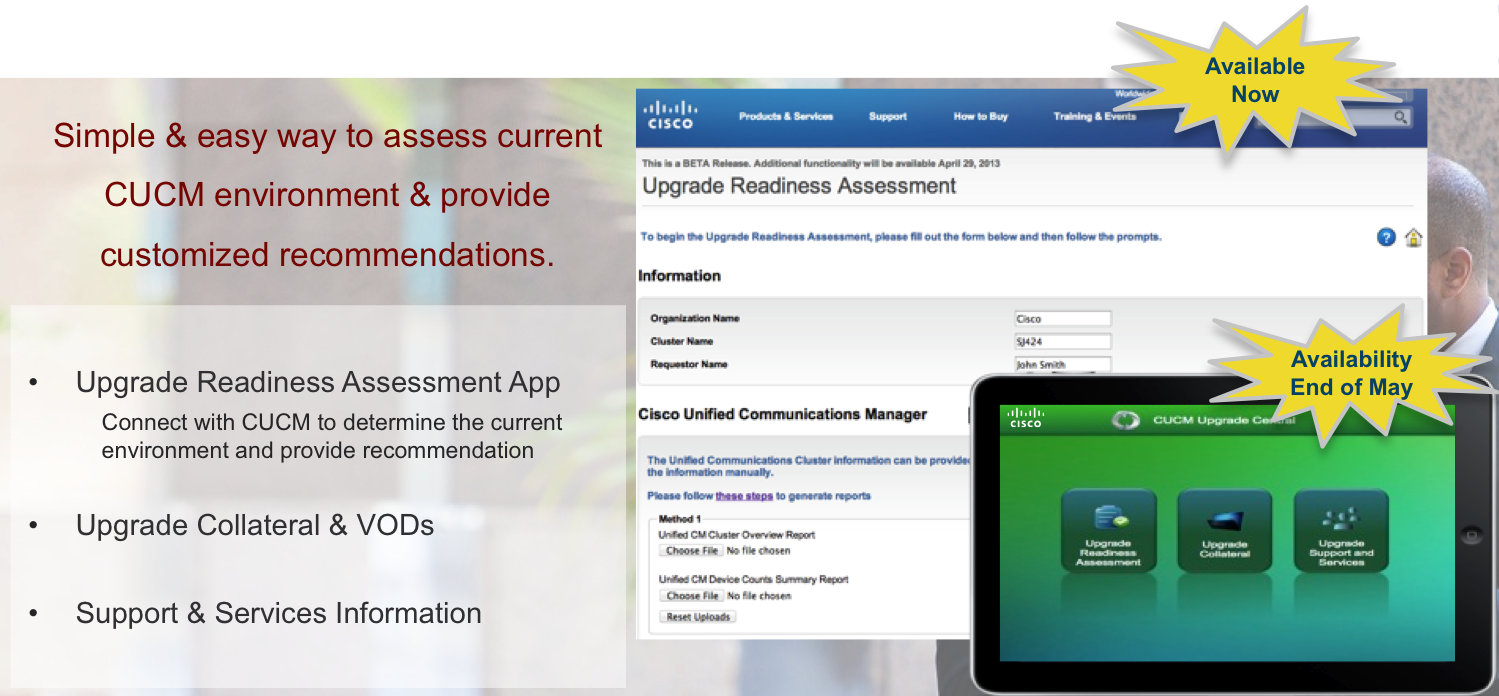 Web Based
Upgrade Readiness Assesment Tool

iPad Application **Available on AppStore now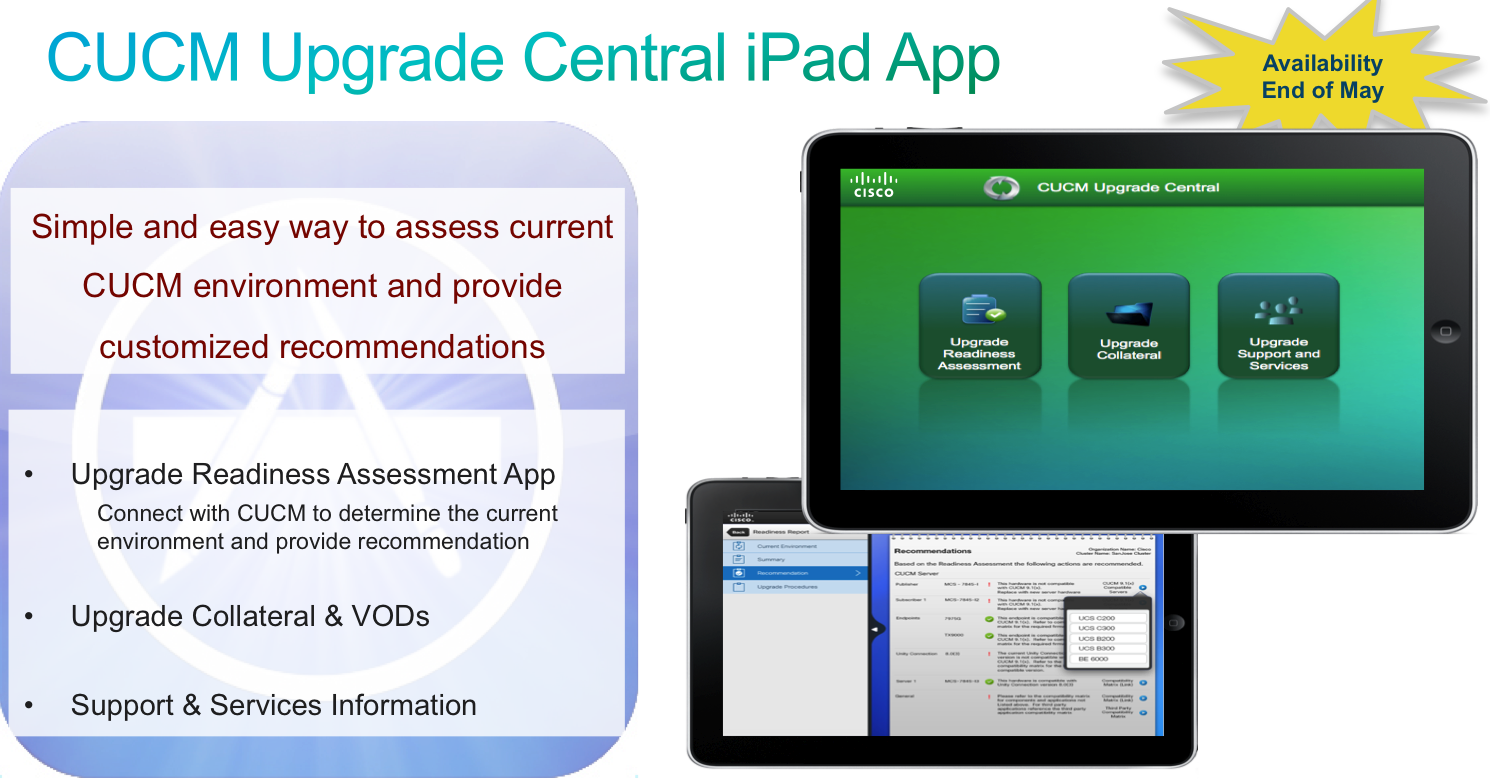 Based on the System Usage, Compatible platform will also be suggested. Ex. UCS C200, UCS B200, BE 6000
What upgrade path is best suited for my CUCM Setup ?
Simplified Upgrade Path
How can I, upgrade with minimum downtime ?
JUMP Upgrade
We have jump upgrade available, where you can build a Communication Manager Cluster in parallel and do a Flash cut to Production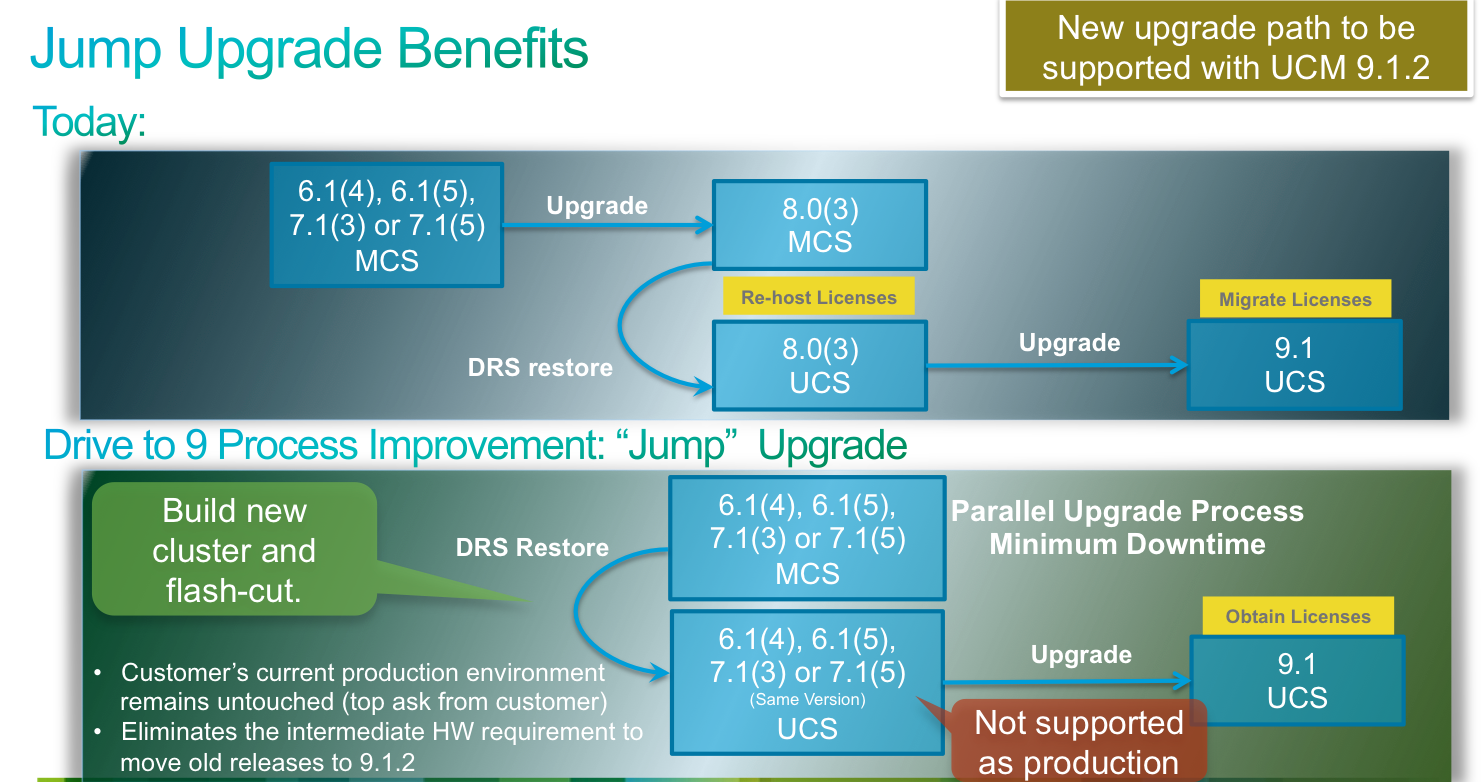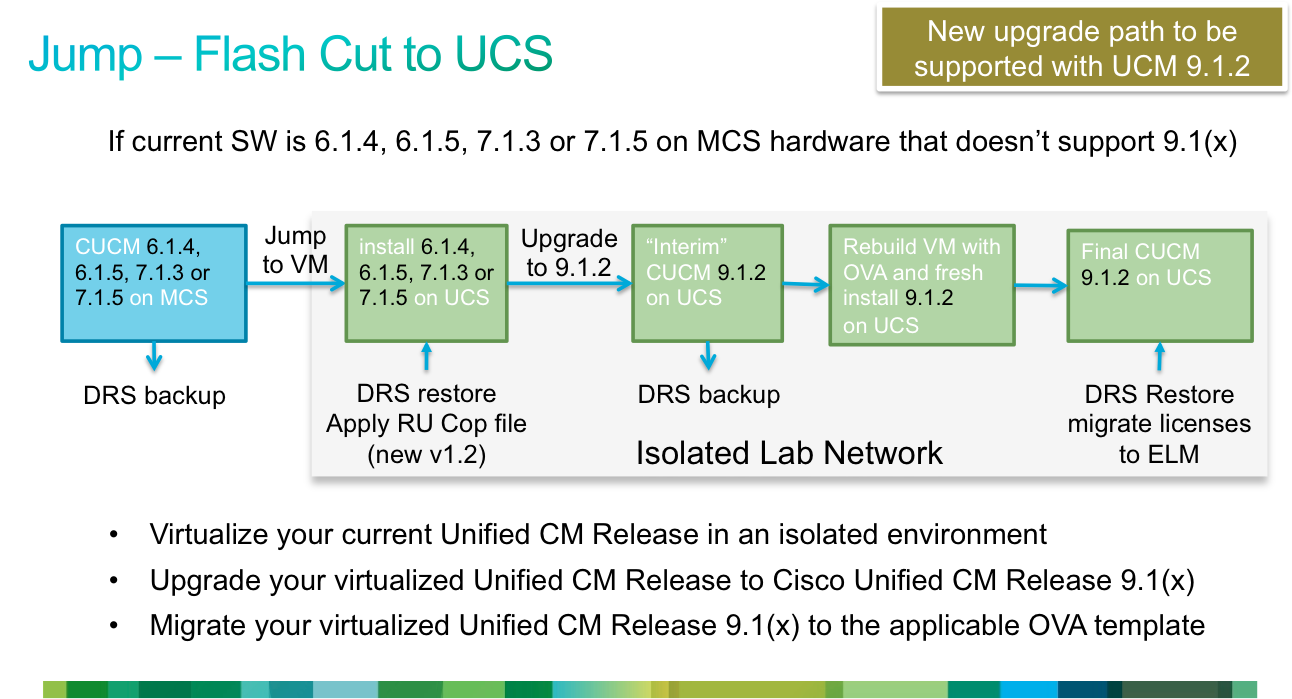 How to get all the required Install Media for Upgrade?
You will have to use Product Upgrade Tool (PUT) for Bootable CUCM software, including "interim version (e.g. for jump mode upgrade)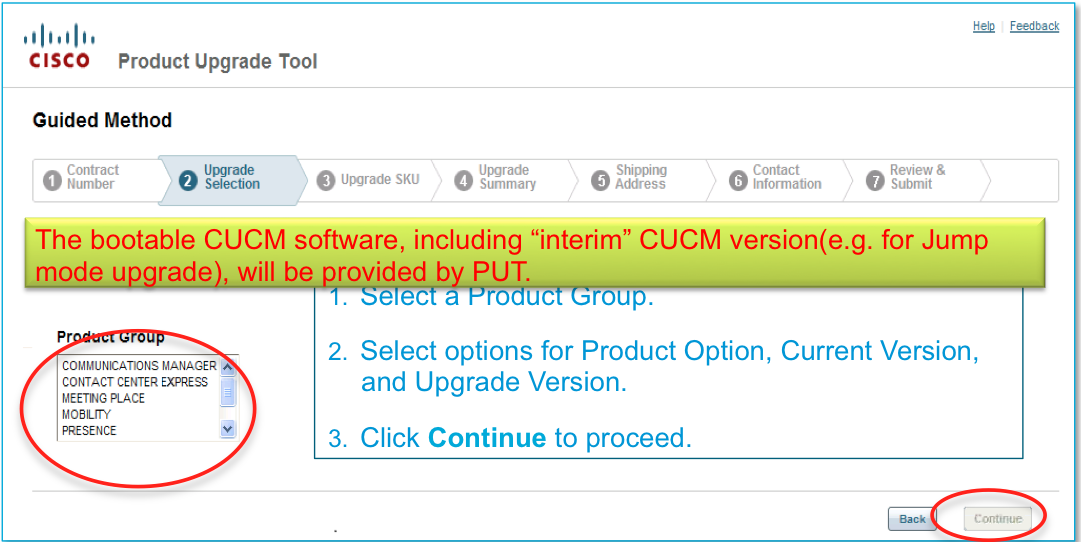 I have, everything planned, how about Licenses?
Licensing Migration Modification

License SWAT team to handle 100% Migration Cases
GLO* Global License Office
You will find this Tech-Talk video useful for planning your upgrade of CUCM 9.x
You can also download the copy of Presentation Slides.
*CUCM 9.1.2, Released
11 Comments
You must be a registered user to add a comment. If you've already registered, sign in. Otherwise, register and sign in.