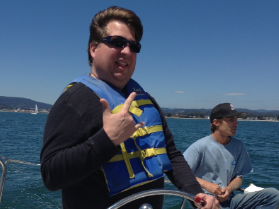 Contributor
Mark as New

Mark as Read

Bookmark

Subscribe

Email to a Friend
I read an article in the recent Fast Company magazine about Cisco's "Smart-grid Czar" Laura Ipsen and it set me thinking about the potential energy companies have in using their existing infrastructure to offer networking capabilities and thus collaboration in an innovative manner. I realized that the existing infrastructure of the power grid(s) offer great coverage on a global scale at both a macro and micro level. If we examine this in a little bit more detail, we can draw parallels to other opportunities within the enterprise.
Let's first look at the macro-level: searching on Google I found a report from 2005 that indicated 75% of the world's population has power and this number is increasing as power becomes available to remote areas that are currently without. Smart Meter technology already provides network communications to the local office for usage information. What if these meters also provided a high-speed modem for home access to the Internet? Perhaps a simple blade that could be inserted and upgraded to the latest speeds or provide new technologies of power line communications, much like your existing cable/DSL modem works today. Now this one box can be used to deliver usage information to the power company, but also deliver Internet access to every home or business on the grid, using the existing infrastructure.
Now let's look at the micro-level and explore more potential use cases. By the micro-level, I'm referring to the house or business itself, the building which is already wired for power throughout and would now use that same infrastructure for network connectivity. Imagine the possibilities, any room with an outlet can now have Internet connections. Add a router and there's now a local area network that connects externally. What could we do with a home network like this? Wireless can be connected anywhere in the house, not just at the few phone/cable jacks- greater infrastructure and coverage yields greater flexibility. This also holds true for wired devices, put them anywhere, against any wall- I'm sure you'll find a power outlet.
The potential goes beyond connectivity and infrastructure. Imagine appliances that are network-enabled through their power cords. Instead of using a timer on an oven, you can start the roast remotely, just log in and set the temperature- convenient when those last minute meetings come up. Manage lights, view in-house cameras, access shows and movies streamed directly to your television. Combine this with RFID tagged goods and a scanner built into the refrigerator. Want to know what's left in the fridge and expiration dates, just ask the fridge. Interestingly enough, the same tagged goods could be used by the grocery to scan and check-out a full cart without having to unload it and scan individual UPCs. Imagine smart software that monitors usage and builds a shopping list for you to then edit and submit to your local grocery store with a pick-up time. Similar scanners could be designed for cabinets and used with dry goods or a bathroom vanity. Sync with Bluetooth so your mobile phone plus PIN or bio-code becomes your garage door opener or house key.
What does this have to do with enterprise collaboration? It's an example of taking existing infrastructure and reengineering it to do more. In this case it's enabling collaboration between the home and the home owner. It's a visionary look at what could possibly be a new role for the power company. We know the technology exists to day, but it's not perfect. Perhaps an opportunity for collaboration among the power companies, networking companies, and appliance vendors to define standards, refine technology and deliver new business models that drive value through innovation. Consider what infrastructure and resources you have available today, are there way to reengineer those resources to deliver value and should you actually go down that path? Questions best answered through a collaborative process, just be sure that process is result oriented. Saying "no" and dissolving the collaborative efforts, is still a result and in some cases may be the correct result.
****** Background Information about the Collaboration Architecture Blog Series ******
This blog is part of the Collaboration Architecture Blog series. View all posts in this series.
Posts to the Collaboration Architecture Blog are made at least once a month. Subscribe via RSS feed so you don't miss the next one.
You must be a registered user to add a comment. If you've already registered, sign in. Otherwise, register and sign in.